10 Great Movies To Watch Before Netflix Gets Rid Of Them In June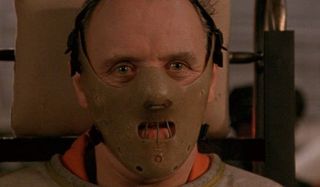 As the month of May comes to a close, Netflix subscribers need to be on alert. While the streaming site is going to be adding a number of interesting new titles to its catalogue, the calendar page turn also means that a bunch of other titles will also be departing. Fortunately, there is some time left on the clock for you to get some viewings in, and we've picked out the ones that should be your highest priority.
Netflix (opens in new tab) has revealed the select titles that will be seeing their time on the streaming service come to an end next month, and sadly it's a list that includes some pretty fantastic movies. Check our collection of must-watch features below, and see how many of them you can get time for before they disappear!
Rain Man
Barry Levinson's Rain Man is one of those movies that you really have to see just to be part of the pop culture conversation – and there's no better time than now to watch it. The movie is famous for its iconic moments, from counting spilled toothpicks to the Vegas elevator, but the film as a whole really is an absolutely wonderful story about brotherhood that is as funny as it is dramatic. Both Tom Cruise and Dustin Hoffman are truly at the tops of their respective games, and it's truly a must-see in the spectrum of the medium.
Silence of the Lambs
The critically acclaimed horror series Hannibal will be back on NBC for the start of its third season in June, so what better way to prepare than to watch the film that jump started audiences' interest in one of fiction's most notorious cannibals? Though Michael Mann's Manhunter was technically the first Hanibal Lecter film, Jonathan Demme's The Silence of the Lambs is unquestionably the most iconic in the franchise, and has the power to get under your skin even on repeat viewings.
Snatch
Fans of director Guy Ritchie will be happy to know that his directorial debut, Lock, Stock, and Two Smoking Barrels, will still be available on Netflix through June, but sadly there is now a deadline for the filmmaker's second and arguably superior effort, Snatch - and you should take the chance to watch it before its gone. Those who have never seen it will have a blast getting lost in the web of ridiculous characters and scenarios, and the movie most certainly holds up on repeat viewings for veterans, as the crazy antics of the criminal minds in the film really never get old.
Last Action Hero
I'll be the first to admit that Last Action Hero does lose its way at times, and there are far too many fart jokes, but when you cut away all of the fat you have a movie that is meta, weird, and unexpectedly entertaining. Arnold Schwarzenegger – this time around playing an actor who is in turn playing his standard kind of action hero – is really at his best, and the way that the film plays with cinematic tropes and fiction vs. reality is surprisingly post-modern and well done.
The Rocketeer
After decades of largely ignoring the genre, Hollywood has truly fell in love with superheroes, and nowadays titles are hitting theaters every few months. But if you're looking for a story that's a bit more stylish than your average modern blockbuster, you should definitely take the opportunity to watch The Rocketeer. It's not a perfect film by any means, but director Joe Johnston fills it with wonderful period flair, and the whole thing is so upbeat and fun that it's hard not to be enraptured by it.
Amadeus (June 20)
If you're doing a book report on Wolfgang Amadeus Mozart, Milos Forman's 1984 biopic Amadeus is most definitely not recommended research material – but it's lack of accuracy definitely doesn't undercut just how incredibly fantastic it is. F. Murray Abraham's as the stunted and tortured Antonio Salieri is utterly brilliant, but it's also mixed in with stunning production design, and an emotionally weighty tragic story. There is a very good reason that this movie took home eight Academy Awards, including Best Picture and Best Director.
Biutiful (June 28)
This recommendation comes with a bit of a warning: if you watch Biutiful sometime between now and when it gets removed from Netflix, you should be prepared to be absolutely crushed and devastated emotionally. Director Alejandro González Iñárritu won three Oscars for his work on the comedy Birdman earlier this year, but Biutiful is a completely different kind of story, featuring Javier Bardem as a single father living an impoverished life in Barcelona and seeing death follow him wherever he goes.
Donnie Brasco (June 30)
Neither Johnny Depp nor Al Pacino have been doing exceptionally well in recent years, with critics often taking pot shots at their project choices and scenery chewing – but that's all the more reason to look back and rediscover Mike Newell's Donnie Brasco. There are better undercover cop stories out there, but this definitely is a solid one, and features a rather stellar turn from Depp as an FBI agent who watches his real life slip away as he digs further into his life as a professional criminal.
Jack Reacher (June 30)
If you're already planning to sit down to watch Rain Man before it leaves Netflix, you might as well go for the Tom Cruise double feature and give Christopher McQuarrie's Jack Reacher a viewing too. Admittedly it's a very different kind of Cruise performance, but the guy really does kill it as an ex-military badass who will not let anything stop him from completing his mission. And while Cruise is the main draw of the film, it should also be noted that the film features an amazing villain turn from none other than Werner Herzog.
Taxi Driver (June 30)
Do I really need to recommend that all of you should see Taxi Driver? The movie is unquestionably one of the greatest films of the 20the century, and honestly all by itself cements director Martin Scorsese's place in cinematic history. It's one of the greatest character studies ever put to celluloid, with Robert De Niro and Jodie Foster putting on endlessly memorable performances, and the ending will forever leave audiences stunned in their seats as the credits roll. You have some extra time for this one, given that it won't expire on Netflix until the end of the month, but don't miss the opportunity.
Your Daily Blend of Entertainment News
Assistant Managing Editor
NJ native who calls LA home and lives in a Dreamatorium. A decade-plus CinemaBlend veteran who is endlessly enthusiastic about the career he's dreamt of since seventh grade.
Your Daily Blend of Entertainment News
Thank you for signing up to CinemaBlend. You will receive a verification email shortly.
There was a problem. Please refresh the page and try again.