10 Great Young Actors Who Could Play The New Spider-Man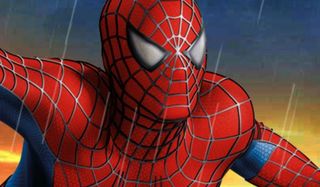 It was less than five years ago that Andrew Garfield was named as the star to play the new big screen version of Peter Parker/Spider-Man, but once again Hollywood has found itself looking for a new performer to take the role. The wallcrawler will soon be getting rebooted into the Marvel Cinematic Universe, officially ending the Amazing Spider-Man series, and that process is going to require a casting period and finding a new actor. But who should the part go to?
In order to help narrow down the perfect choice to play the next cinematic version of Spider-Man, we've put together a list of 10 great young actors who could potentially do the part justice. Read on to see our choices!
Kodi Smit-McPhee
Age: 18
What You Know Him From: Let Me In, Dawn Of The Planet Of The Apes
Why He Would Be A Good Spider-Man: At the ripe age of 18, Kodi Smit-McPhee is the youngest actor on this list, but that's really only an extra card up his sleeve. After all, Marvel really should be doing their best to create a contrast between the adult ages of the current Avengers line-up and the youthful Spider-Man. Beyond just being under 20, however, Smit-McPhee has also put on some really stunning performances in his young career, and it's not hard to have confidence in him doing some comic book-worthy stuff as the nerdy Peter Parker and his heroic alter-ego.
Ansel Elgort
Age: 20
What You Know Him From: Divergent, The Fault In Our Stars
Why He Would Be A Good Spider-Man: Ansel Elgort had one hell of a 2014, earning positive marks for his turns in the young adult science fiction film Divergent and the tear-jerking drama The Fault In Our Stars, and 2015 could get off to a great start by seeing him be cast as the new Spider-Man. He has both youth and popularity working for him, and has even been getting some action-movie exercise thanks to the aforementioned sci-fi franchise. It is possible that same series could wind up creating some scheduling conflicts, but he'd still be a prime choice.
Craig Roberts
Age: 24
What You Know Him From: Submarine, Neighbors
Why He Would Be A Good Spider-Man: It might be weird to see the role of Spider-Man go to another British actor after Andrew Garfield, but Craig Roberts has the talent, attributes, and resume to back him up as a legitimate choice. He has a youthful look that's right around the Peter Parker-level of nerdy, has his own kind of screen presence, and has proven himself to be a rather talented comedian (and the humor of Spider-Man is certainly one aspect that should carry over from the Amazing Spider-Man movies). His performance in Neighbors also showed that he can do just fine with an American accent, so there's no issue there.
Douglas Booth
Age: 22
What You Know Him From: Noah, Jupiter Ascending
Why He Would Be A Good Spider-Man: With Jupiter Ascending not doing so hot at the box office, 2015 isn't off to a great start for Douglas Booth, but that could all turn around if he were to be cast as Spider-Man. Even though he's only 22, he's already caught the attention of fantastic filmmakers like Darren Aronofsky and the Wachowski siblings, so it's not hard to believe that he could wind up charming Marvel Studios Kevin Feige and the rest of the crew at Marvel as well. Booth's biggest downside is that he's a bit too pretty to play the nerdy Peter Parker, so they may just need to keep him under the mask a bit more.
Cameron Monaghan
Age: 21
What You Know Him From: The Giver, Shameless
Why He Would Be A Good Spider-Man: Having been acting since he was nine years old, Cameron Monaghan already has a long list of television work on his resume – from Malcolm In The Middle to his current role on Shameless - but his big screen credits have been getting more significant in recent years as well. But while last year saw him playing the best friend role in The Giver, we wonder if a leading role as Spider-Man could be in his future. He has a good look to play Peter Parker – and very different than what Tobey Maguire and Andrew Garfield brought to the plate – and has the right kind of profile to disappear into the role.
Anton Yelchin
Age: 25
What You Know Him From: Star Trek, Fight Night
Why He Would Be A Good Spider-Man: Given that he already has a fairly significant role in another franchise – playing Pavel Chekov in the Star Trek movies – some might argue that Anton Yelchin's franchise plate is fully enough at the moment, but one might also make the point that he could be a rather great choice as the new Spider-Man. When The Amazing Spider-Man was in the works, his name was on shortlists right alongside Andrew Garfield's, and he has not aged out of consideration yet. He can play the nerd, he has charisma, he can be funny – what more do you need?
Taron Egerton
Age: 25
What You Know Him From: Kingsman: The Secret Service
Why He Would Be A Good Spider-Man: It's quite likely that many of you don't recognize the name Taron Egerton now, but that may change in a big way after this weekend. The actor is front and center alongside Colin Firth in X-Men: First Class director Matthew Vaughn's newest film Kingsman: The Secret Service, and his performance has been earning very high marks in early reviews. Admittedly, the actor doesn't have much of a resume beyond his new movie, but that may just be a perfect opportunity for Marvel – who can snatch him up and get audiences to really identify him as Spider-Man before looking at him as any other character.
Donald Glover
Age: 31
What You Know Him From: Community, Mystery Team
Why He Would Be A Good Spider-Man: As the only actor here over the age of 30, Donald Glover is the oldest actor mentioned on this list – but he's here simply because he really deserves to be. Controversial as the idea of a black Peter Parker was, Glover got a lot of social media support when casting for The Amazing Spider-Man was going down in 2010, and it's still hard not to like the idea of him wearing the red and blue suit. While I doubt it will be the case, if Marvel Studios were to consider going with an older Spider-Man for the MCU, I would hope that they would reach out to Donald Glover.
Dylan O'Brien
Age: 23
What You Know Him From: Teen Wolf, The Maze Runner
Why He Would Be A Good Spider-Man: After really launching his career as the star of the MTV series Teen Wolf, Dylan O'Brien has started to really expand his horizons in the big screen world. With him in the lead role, The Maze Runner became one of last year's big surprise hits – and while that movie is becoming a franchise of its own, O'Brien could really step up his blockbuster game as the Marvel Cinematic Universe's Spider-Man. He showed us some impressive physicality in last year's young adult fiction adaptation, and while he is perhaps a bit too conventionally good looking, that's nothing a little bit of makeup can't help solve.
Freddie Highmore
Age: 22
What You Know Him From: Charlie And The Chocolate Factory, Bates Motel
Why He Would Be A Good Spider-Man: Let me be the first to admit it: it would be kind of strange if the same actor played both Norman Bates and Peter Parker. That being said, it's a credit to Freddie Highmore's acting ability that I trust he could pull it off. The young actor has been seriously impressive through two seasons of Bates Motel, and it's not imagine him doing a great job portraying both Peter Parker's awkwardness and enthusiasm for science and technology. Being the star of his own television series would definitely make it hard for Highmore to play such a key role in the Marvel Cinematic Universe, but it could be worth it for him.
Your Daily Blend of Entertainment News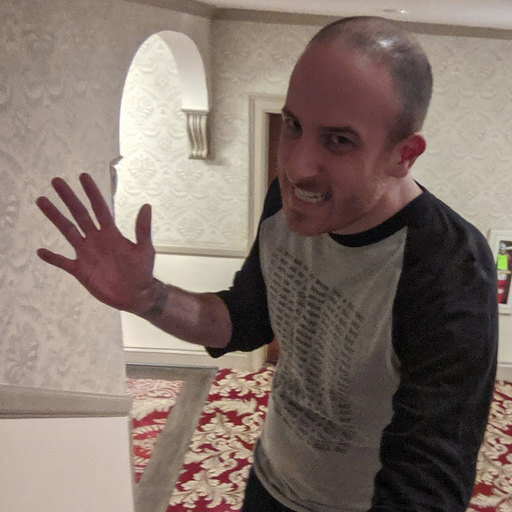 Assistant Managing Editor
NJ native who calls LA home and lives in a Dreamatorium. A decade-plus CinemaBlend veteran who is endlessly enthusiastic about the career he's dreamt of since seventh grade.