10 A-List Directors And The Projects They Never Got Funding For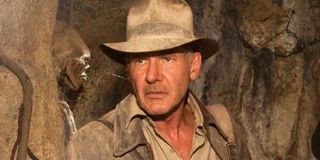 It's becoming harder and harder for any filmmaker to get funding for their projects these days. In the past few weeks both David Fincher and Ang Lee have had to withdraw from projects because of the interference from the higher-ups. Nowadays, it seems as though studios are only willing to either splash out hundreds of millions of dollars on blockbusters with an established fan-base, or throw a couple of million at a low-risk, low-budget effort that might strike a chord and become hugely popular.
In the heyday of creative movie-making, the 1970s, filmmakers like Francis Ford Coppola, Peter Bogdanovich, Robert Altman and Martin Scorsese were given a wide berth of creative freedom by various Hollywood studios to create the films that they wanted to make, without the pressure of profitability, and with only artistic intentions in mind. They didn't have to worry about the film's intended audience or whether intimidating blockbusters would squash its release. Instead, their films were made to show just how powerful, intimate and extraordinary cinema could be.
Or maybe that's just a naïve and rose-tinted view of how Hollywood was. Because there's always been a struggle between financiers and filmmakers, and even some of the greats never managed to get certain dream projects off the ground. Don't believe me? Just check out the list below…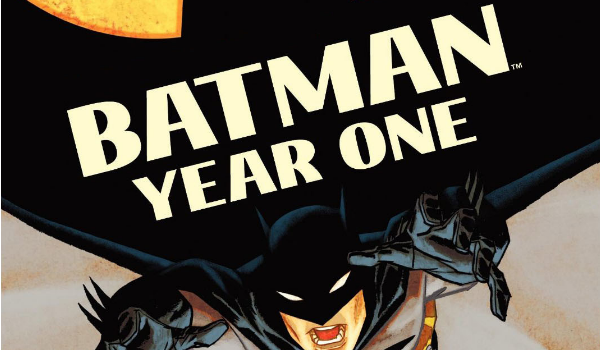 Darren Aronofosky, Batman Year One
Would a Darren Aronofksy film have inspired the barrage of mature, grounded super-hero films in the same manner as Christopher Nolan's Batman Begins? I'm not so sure. Nolan's Memento teemed with mainstream potential, while Aronofsky's work has always been delightfully singular and impossible to either pigeonhole or imitate. That's probably why it was good that Aronofksy eventually dropped out of his proposed fifth film in the Batman franchise: Batman: Year One. You can't help but wonder, though, what he would have brought to the series. The Pi filmmaker worked alongside Frank Miller -- who wrote the graphic novel The Dark Knight Returns -- on the screenplay, and he even declared, "Toss out everything you can imagine about Batman! Everything! We're starting completely anew." Warner Bros. eventually decided that Aronofsky's R-rated Batman pitch aimed at adult fans, which included a suicidal Jim Gordon, an African-American Alfred, and a more guerrilla-style Batman, was just too risky. Aronofksy has since admitted that he'd have still cast Christian Bale, though.
Frank Darabont, Indiana Jones 4
Back in 2003, Shawshank Redemption's Frank Darabont was trying to get an Indy film of his own off the ground. It was entitled Indiana Jones and the City of the Gods, and apparently Steven Spielberg and Harrison Ford both absolutely adored the script. Anticipation around a new addition to the franchise gathered more and more momentum, until George Lucas intervened. The Star Wars director declared that he wasn't interested, and it quickly fell apart. Adamant that the film would make an incredible fourth installment to the series, Darabont even told MTV that he confronted Lucas and declared, "You have a fantastic script. I think you're insane." Unfortunately, Lucas didn't react well to these remarks, and, as a result, the film entered movie-limbo, where it has never materialized from since.
John Hughes, National Lampoon's Jaws 3, People 0
Outside of Steven Spielberg's sumptuously, superb original; there isn't much to love about the Jaws franchise. Jaws 2, 3-D and The Revenge are regarded as diabolical knock-offs of the 1975 classic. But had John Hughes' script for the third installment to the series been greenlit, he wouldn't have just taken it in a completely different direction by combining it with another hugely popular franchise -- The National Lampoon. According to Splitsider, Hughes was an unknown who hadn't even written a screenplay when his boss at the National Lampoon publisher, Matty Simmons, offered him National Lampoon's Jaws 3, People 0. Universal eventually pull the plug, though, because Steven Spielberg thought it would demean the franchise. He even threatened to leave the studio if they proceeded. On a more positive note though, this is how Hughes entered the movie industry. Jaws 3-D, meanwhile, surely did more damage than a National Lampoon version ever could.
Steven Soderbergh, Cleopatra
The most recent entry on the list, Soberbergh envisioned that his Cleopatra would be a 3-D rock musical that starred Catherine Zeta-Jones and consisted of songs from Guided By Voices' Robert Pollard. A $30 million budget was organized, while Hugh Jackman and Ray Winstone were attached to star. But when Wolverine dropped out back in 2009, Soderbergh realized that his full slate had gone off-schedule, so the entire project deflated. There have been some discussions that it would find a new home on Broadway, but that never materialized.
Stanley Kubrick, Napoleon
One of the greatest minds to ever step-foot behind a camera, Kubrick had a number of cinematic efforts that he was never able to find funding for. But there is one in particular that movie scholars and experts despair over immensely. Buoyed by the success of 2001: A Space Odyssey in 1969, Kubrick set out to make an epic biography of Napoleon Bonaparte. He conducted research, intimately reading dozens, if not hundreds of books, on the French emperor, scouted locations across Europe, and even made a deal with the Romanian army to let him use 50,000 of their troops for filming, before spiraling budget estimates and the release of the 1970 flop, Waterloo, convinced Kubrick to make Barry Lyndon instead. According to Taschen's comprehensive book, Stanley Kubrick's Napoleon, The Greatest Movie Never Made, Kubrick even started to imitate the legendary figure's eating habits. Now that's dedication.
Charlie Chaplin, Napoleon
It's probably safe to assume that Chaplin's depiction of Napoleon would have been slightly different to Kubrick's. It just goes to show how delightfully askew Chaplin's mind was, that he reportedly saw something deeply comic about Bonaparte's eyes, and even his pose. Chaplin developed several screenplays for a project that he never filmed (and simply referred to as N, according to a visual essay by Chaplin archivist, Cecilia Cenciarelli). Chaplin also found himself receiving advice from none-other than Winston Churchill. But when he eventually became aware that his cinematic dream would never be realized, he used the material he'd collected to help him with his satire on Hitler in his seminal 1941 masterpiece, The Great Dictator.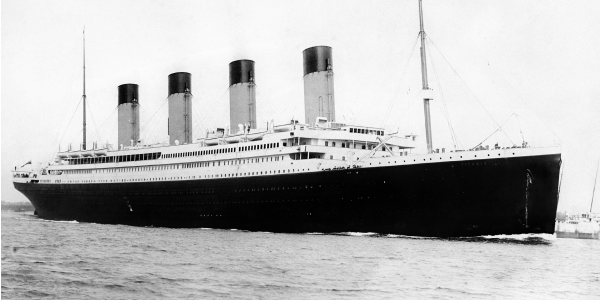 Alfred Hitchcock, Titanic
Alfred Hitchcock's debut in American cinema could have been oh so different. Having wowed Hollywood from afar with his British cinematic exploits, Hitchcock decided to make the trek across the Atlantic. When he arrived, his first planned picture was supposed to be a drama about the sinking of the Titanic, which would be produced by David O. Selznick. It was even reported that the movie heavyweight planned to buy the SS Leviathan and sink it for production. Despite the fact that Selznick and Hitchcock seriously wanted to make the movie, it never really got close to production. In fact there wasn't even a script, except for a 20-page treatment (that is difficult to dig up). Instead Hitchcock made Rebecca, which was a huge hit, and the rest, as they say, is history.
Orson Welles, Heart Of Darkness
Having adapted Joseph Conrad's epic novel for radio, Welles wanted Heart Of Darkness to be his first foray onto the big screen. However, there were reported issues from the get-go. Welles' script clocked in at a whooping 184 pages, while the amount of special effects work needed, the huge jungle set planned, and excessive use of POV, led R.K.O's interests to cool. The final nail in this cinematic coffin came when it was predicted that the film's budget would be more than $1 million. Welles was told to make another film. He decided on Citizen Kane, and eventually Francis Ford Coppola turned Heart Of Darkness into Apocalypse Now. It's hard to say that things didn't turn out for the best of both counts.
Mel Gibson, Fahrenheit 451
Would the world have a better opinion of Mel Gibson if he'd made Fahrenheit 451? Probably not, but it's worth noting that Gibson was a stellar filmmaker before his private conversations doomed him in the court of public opinion. Years ago, Gibson planned to direct a remake of Francois Truffaut's 1966 adaptation of Bradbury's seminal novel, which is set in a future world where books are outlawed and burned. He even planned to cast Brad Pitt in the leading role. But the project ended up being delayed for a number of years as Gibson moved to other films. His private conflicts temporarily derailed his career, though Gibson has been returning to acting gigs. He may return to the director's chair some day, but nothing has been heard of this film in years.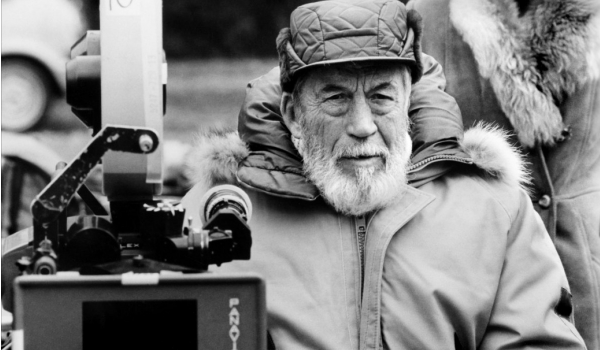 John Huston, Harrow Alley
Allegedly one of the greatest scripts to never be produced, Walter Brown Newman's period drama revolved around the black plague ripping through a 17th century English town. As you can imagine, it wasn't full of laughs. Unfortunately it was a case of a great script landing at the wrong time. The film's rather depressing subject matter was an obstacle. One producer told Newman, "I read it on a rainy Sunday and damn near committed suicide." The proposed film faced a nap-inducing run time, according to reports. Meanwhile, the collapse of the studio-system in the 1960s meant that there wasn't a whole host of producers or studios lining up to bring the film to the big screen. Legendary director John Huston was the closest man who came to doing so. Despite his previous clout, though, he'd had a string of flops by the time he wanted to make Harrow Alley, and financiers wouldn't let him near it. Maybe it just wasn't meant to be.
Your Daily Blend of Entertainment News
Thank you for signing up to CinemaBlend. You will receive a verification email shortly.
There was a problem. Please refresh the page and try again.