15 Non-Sequels You Should Actually Be Excited About In 2016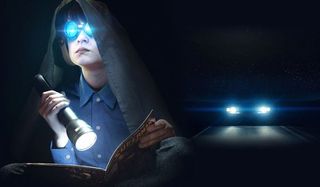 2015 was a hell of a year for movies, but it's hard to ignore that sequels ruled the roost. With seven of the top 10 films from last year being sequels and spinoffs of pre-existing franchises, it's sometimes hard to find original films or standalone adaptations to get excited about. Thankfully, 2016 seems to have an embarrassment of riches when it comes to films that could be the next success along the lines of Inside Out or The Martian. With that in mind, let's take a look ahead at 15 movies being released throughout 2016 that don't require viewing previous entries for vital background.
Hail, Caesar!
Release Date: 2/5/16
Why You Should Be Excited: Well, for starters, Hail, Caesar! is another Coen Brothers / George Clooney collaboration - so that's worth the entry fee right there. But when you add a healthy dose of farcical comedy, Josh Brolin as the lead, and a cast of equally luminary co-stars such as Tilda Swinton and Scarlett Johansson bringing up the rest of the ensemble; it's hard to say no. Though if we were to distill our hopes for this film into one moment, it'd have to be when Channing Tatum shows up dressed as a sailor in an old time musical number. We're ready to laugh, Coen Brothers!
Triple 9
Release Date: 2/26/16
Why You Should Be Excited: Another ensemble heavy piece that promises a compelling look into the lives of undercover law enforcement agents and the criminals they're trying to put away, Triple 9 looks like it's cherry picked a hell of a cast. More importantly, with Lawless director John Hillcoat orchestrating the madness behind the camera, we're wondering just what this story has that drew him into shepherding it to the screen. A proper, gritty crime epic is always welcome at the cinema, so long as it matches both requirements mentioned. Triple 9 looks like it could be the one to make the grade.
The Witch
Release Date: 2/26/16
Why You Should Be Excited: Blowing the doors off of the festival scene is hard, but doing so as a horror flick? That's even harder. Yet somehow The Witch has cast a spell over those that have seen it, and after watching its intense trailer we can see why. The film looks like a moody, atmospheric period piece that trades in true horror, rather than just jump scaring at its audience to death. If the success of this film means that the genre will return to more taciturn fare, then we'll line up for opening weekend tonight.
Zootopia
Release Date:3/4/16
Why You Should Be Excited: Disney has been on somewhat of a hot streak when it comes to their animated films, and Zootopia looks to continue said hot streak. Yet for all of the success that Frozen or Big Hero 6 have brought to the legendary animation powerhouse, Zootopia looks like it'll be a hit more along the lines of Wreck It Ralph. A lot of humor has been sold, especially between Jason Bateman and Ginnifer Goodwin's antagonistic leads; but with the heart of the film starting to peak out in recent advertisements, the Disney touch looks strong with this one.
The Little Prince
Release Date: 3/18/16
Why You Should Be Excited: Despite the best efforts of their competition, Pixar still has a strong hold over the emotional storytelling market when it comes to animation. That all could change if The Little Prince lives up to its absolutely stunning trailer. With a blend of stop-motion and computer animation, the classic children's book has all the makings of a breathtaking, emotional epic. At the very least, the beautiful imagery will help convince a new generation of children to follow the adventures of this French classic.
Midnight Special
Release Date: 3/18/16
Why You Should Be Excited: Jeff Nichols has had a habit of turning out home run performances with Michael Shannon, so their teaming on Midnight Special is your entry level reason for wanting a ticket to ride. But with an Amblin-esque story of two men protecting a child with very special abilities, and co-stars Joel Edgerton, Adam Driver, and Kirsten Dunst playing key roles in the film's story; there's more than meets the eye to this film's mysterious ad campaign. Despite its proximity to Batman v. Superman: Dawn Of Justice, we think Midnight Special could be a sleeper hit in the month of March.
The Nice Guys
Release Date: 5/20/16
Why You Should Be Excited: His first original work since 2005's Kiss Kiss Bang Bang, Shane Black has returned to R-rated, wise-assed comedy noir with The Nice Guys. We've only gotten a short look at the film, as we've just recently seen a trailer for the film, but we can already tell that Russell Crowe and Ryan Gosling are perfect together. With Black's zippy dialogue, and Gosling playing the goofball to Crowe's straight man, it looks like The Nice Guys will deliver the 70's flavored laughs we hoped to get out of Inherent Vice.
Warcraft
Release Date: 6/10/16
Why You Should Be Excited: How good of a movie could a Warcraft adaptation be? That's the question everyone asked when Duncan Jones was announced to be helming yet another film that hopes to break the curse of the video game movie. Yet the moment we set eyes on the film, we couldn't help but feel that - for once - there's a good shot that a movie could do just that. With lavish backdrops, passionate actors, and an epic scope that most video game adaptations seem to lack, Warcraft seems to transcend being a mere game on film, only to become its own, spectacular looking thing.
The BFG
Release Date: 7/1/16
Why You Should Be Excited: Roald Dahl's stories have delighted audiences for decades, yielding such memorable films as Willy Wonka And The Chocolate Factory, Matilda, and James And The Giant Peach. Yet never before have the stories of Dahl's canon met with the whimsical sensibilities of director Steven Spielberg. It sounds like a natural fit, and with The BFG only teasing a small look at the universe it's about to unfurl, it looks like that hunch will pay off.
The Legend Of Tarzan
Release Date: 7/1/16
Why You Should Be Excited: By all accounts, The Legend Of Tarzan has the makings of a disaster. Between the tight production schedule, the huge budget, and studio executives worrying that director David Yates can't put this picture to bed while embarking on his next project - this has more than a fair share of red flags. Yet the jungle action adventure picture looks like it's going to be a lot of fun to watch, while at the same time making us hope that Samuel L. Jackson and Christoph Waltz share more than five minutes of screen time together. Also, Alexander Skarsgard is absolutely ripped in this flick, so at the very least he and Margot Robbie will be gorgeous to look at.
La-La-Land
Release Date: 7/15/16
Why You Should Be Excited: Ryan Gosling and Emma Stone have the most damned chemistry for a couple that has never dated outside of their time on screen. So naturally, any film that puts them back together will gain a couple of eyes, especially since La-La-Land is written and directed by Whiplash's Damien Chazelle. Combined with the expectation of Chazelle's first follow-up to his Academy Award nominated film, this is the type of film that excites audiences, and just may polarize them into one, huge debate. Oh, and did we mention it's a musical?
Deepwater Horizon
Release Date: 9/30/16
Why You Should Be Excited: True life events, even ones as tragic as that of the 2010 oil spill in the Gulf Coast, can inspire excellent films. Much like 2013's Lone Survivor, Peter Berg and Mark Wahlberg have stepped up to take an event of negative consequence, and enlighten the public as Deepwater Horizon chronicles the largest man-made natural disaster to date. Joining Wahlberg in the film's cast is a who's who of co-stars - among them Kurt Russell, Kate Hudson, John Malkovich, and Gina Rodriguez. While not as polarizing as Lone Survivor, Deepwater Horizon has the potential to play an interesting role in the 2016 election - while at the same time sparking a national conversation on the events of six years ago.
Billy Lynn's Long Halftime Walk
Release Date: 11/11/16
Why You Should Be Excited: With Steve Martin, Vin Diesel, Kristen Stewart, and Garrett Hedlund all being a part of the cast of Billy Lynn's Long Halftime Walk, that's a pretty impressive cast to get excited about. What's even more exciting is the fact that Ang Lee is filming his latest film in 120 FPS 3D, which means that the story about a soldier returning home to an adoring crowd will be the first film to be shot in such a high frame rate. If Billy Lynn's Long Halftime Walk is half as beautiful and impressive as Lee's last film, Life Of Pi, then we've got a visual feast ahead of us.
Moana
Release Date: 11/23/16
Why You Should Be Excited: While we're excited for Zootopia for the laughs it promises to bring, we're excited for the change that Moana is bringing to the Disney canon. The first Hawaiian princess is going to be added to the Disney lineup, with newcomer Auli'i Cravalho taking the reins of the lead role. Also present to help Moana get off the ground are legendary directors Ron Clements and John Musker. With their last work being on The Princess And The Frog, Clements and Musker have the Disney magic needed to close the year off strong.
Passengers
Release Date: 12/21/16
Why You Should Be Excited: The moment Jennifer Lawrence and Chris Pratt were named as the main pair of Passengers, we were sold. But what's got us particularly excited is that everyone involved has enough faith in the story of two people on an extremely long space journey against a Star Wars branded film. Whatever twists and turns this story may have, there is definitely a lot of interest to see how this film could even come close to Rogue One: A Star Wars Story at the box office.