The 5 Best Sci-Fi Movies Of 2015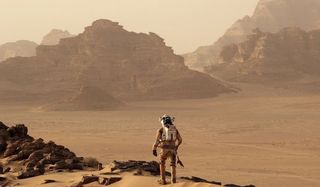 Cinema-goers had the chance to experience a truly tremendous year in film in 2015, and the science-fiction was truly a big part of that. While the genre has famously been looked over time and time again during awards season, we saw some truly mind-bending, adventurous, thrilling, and experimental sci-fi movies released in the last 12 months, and they most definitely deserve to be celebrated.
There are many great titles that qualify for this list this year, and it was a challenge narrowing down the choices – but these are most definitely standouts that represent everything we really love the genre. Read on for the countdown!
5. Star Wars: The Force Awakens
Looking at J.J. Abrams' Star Wars: The Force Awakens objectively, the film has some significant screenplay problems – with the most notable being that it in many ways mirrors the plot of Star Wars: A New Hope. That being said, objectivity is a pretty hard thing to come by when Star Wars is concerned, and the reality is that the film really won our hearts by taking us back to a universe that we love, reintroducing some of our favorite characters, and establishing a new batch of heroes and villains we will be excited to watch for years to come.
Star Wars certainly falls into the "Soft Science-Fiction" category, and has never really been about big philosophical thoughts and abstracts, but The Force Awakens counterbalances just by being a great deal of fun. Adam Driver is fantastic as the troubled and conflicted Kylo Ren, while Oscar Isaac, Daisy Ridley and John Boyega deliver a trio of faces we'll be excited to cheer on in future chapters of the saga. It's not the best movie it could have been, but also pretty damn satisfying.
4. Predestination
Time travel is regularly a subject of blockbuster faire – but from a real science-fiction heavy perspective, it's always great to see a film that both fully grasps the complexities of the narrative device and applies them in smart and interesting ways. Enter Michael and Peter Spierig's Predestination - a film that got an American release last January, but you're probably only reading about for the first time right here. And while the movie went under the radar when it came out, it's definitely one well-worth searching out.
Based on the Robert A. Heinlein short story "All You Zombies," the movie sports an engaging non-linear narrative full of fascinating turns and great ideas. Ethan Hawke is fantastic as a time traveling agent working to stop a terrorist in 1970 New York, but it's really Australian actress Sarah Snook who steals the show (and will hopefully soon get some more high profile work). As far as great 20th century time travel movies go, it's in the same conversation as Shane Carruth's Primer.
3. Mad Max: Fury Road
Mad Max: Fury Road is, for lack of a better word, a miracle. The production was constantly delayed, the conditions caused the on-set atmosphere to get nasty, writer/director George Miller wasn't working with a screenplay so much as a series of storyboards, and the history of 30-plus-year-later sequels isn't exactly grand. But what the filmmakers and cast managed to create out in the desert is a completely ballistic, gorgeous insane blockbuster that we will be talking about for generations.
The film's actual story isn't much to write home about (basically boiling down to "drive away, then drive back"), but there are set pieces that still have you scratching your head months later wondering how they were pulled off. Charlize Theron's Furiosa can quickly and easily be described as a new icon of pop culture, while Tom Hardy stoically and fantastically continues the legacy of Max Rockatansky. It's not just one of the best sci-fi movies of the year, but one of the best of the year in general.
2. The Martian
Before the release of The Martian, many wondered if the film shared too many similarities with Interstellar - another movie that featured a character played by Matt Damon stranded on an empty planet. As anyone who has now seen both features will attest, however, they share very little in common. While Christopher Nolan's epic is a very cold, dramatic sci-fi story in the vein of 2001: A Space Odyssey, Ridley Scott's latest is a shockingly fun blockbuster thriller that is as smart and exciting as it is funny… and the better movie all-around.
Playing the marooned Dr. Mark Watney, Damon turns his charisma meter up to 11, and the audience can't help but watch and smile as this weird botanist conducts science experiments on the surface of Mars so that he can stay alive. This same likability is key when the film hits its dramatic notes, as you have learned to truly care about the character and his survival. It's wonderful, impactful, and optimistic, and everything you can ask for from great science-fiction.
1. Ex Machina
Ex Machina feels like a product of the golden age of science-fiction. With shades of Philip K. Dick and Isaac Asimov, it's the story of a house in the middle of nowhere, two men, an android built to appear female, and a Turing Test. As simple as this set up is, however, it opens the door to not only fantastic intellectual thought, but also legitimate tension and disturbing ideas of what the future could hold.
Alex Garland has proven himself a fantastic sci-fi mind as a screenwriter with his Danny Boyle collaborations such as Sunshine and 28 Days Later…, but Ex Machina demonstrates that he is equally talented as a director – as the film and its design is as beautiful as the plot is compelling. The triumvirate of Oscar Isaac, Domhnall Gleeson, and Alicia Vikander are deliver brilliant performances that you get lost in – which only helps the shocking conclusion hit that much harder. It's really magical filmmaking, and this most definitely won't be the only "Best Of" list you see it at the top of as 2015 draws to a close.
Your Daily Blend of Entertainment News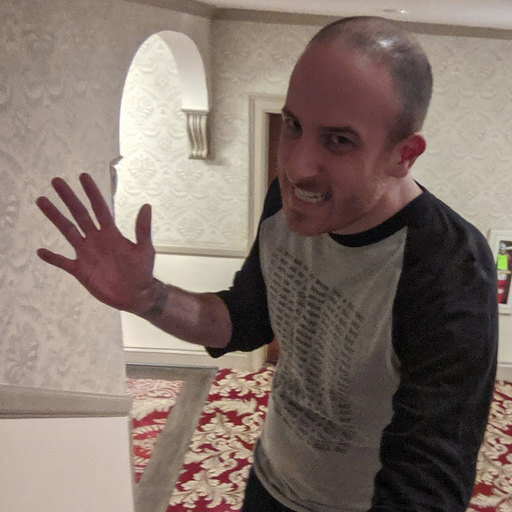 Assistant Managing Editor
NJ native who calls LA home and lives in a Dreamatorium. A decade-plus CinemaBlend veteran who is endlessly enthusiastic about the career he's dreamt of since seventh grade.