5 Places Hulk May Be During Marvel's Civil War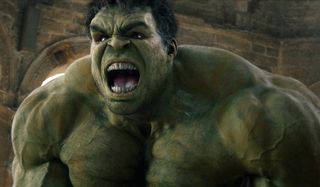 It's official, folks: don't expect to see a giant, green rage monster running around while the Marvel superheroes are fighting each other next year. After months of speculation and rumors that Mark Ruffalo would reprise his role as Bruce Banner/The Hulk for Captain America: Civil War, the actor recently confirmed that it's not happening. What's interesting, however, is that there were plans for him to appear, but he was later removed from the script - Ruffalo stating that the studio doesn't want to reveal Hulk's whereabouts following Avengers: Age of Ultron this soon.
So now we're back where we started earlier this year: while battling Ultron, Hulk jumped into the Quinjet and flew off to parts unknown to distance himself from Black Widow and his teammates. Although it's already been confirmed Ruffalo will return for the Avengers: Infinity War movies, this still doesn't leave a lot of options on where's he's spending the majority of Phase Three. That said, we have thoughts of our own on where he's hanging out, both logical and slightly out there.
Outer Space
Director Joss Whedon revealed that his original intent for Avengers: Age of Ultron was to hint Hulk might end up in space, but he was later given a directive to just show the Green Goliath looking at the sky rather than stars. That said, despite the Quinjet crashing, there's always the possibility that he did somehow make off the planet and has made it to another area of the galaxy. Hulk would have to make it back in time for the Avengers: Infinity War movies, but in the meantime he would off on a galactic adventure akin to Planet Hulk or another one of his cosmic stories from the comics. Unfortunately, the chances of this happening aren't looking good right now, given the information we have. MBR
Guardians of the Galaxy 2, and there are no plans to give Hulk another solo movie, let alone a Planet Hulk adventure. Still, we can at least hope. Earth hasn't been great to Hulk, so maybe he would do better elsewhere in the cosmos.
Somewhere In Asia
Nick Fury told Black Widow that Hulk's Quinjet landed near Fiji, which is nearest to Australia and Asia continent-wise. While the image of Hulk tearing it up on the Outback is priceless, we suspect that Hulk might have used his incredible muscles to swim from the plane wreckage all the way to Asia. For one thing, by going there he has more room to maneuver while on the run, as he could make it to Africa, the Middle East and Europe if need be.
Plus, he's already has experience hiding in a region of the continent. When Black Widow found Bruce Banner in The Avengers, he was treating sick people in India, and had she not recruited him to help S.H.I.E.L.D., he might have stayed there for a while. It's unlikely that he'll go back there now given that the Avengers likely know his previous hiding spots, but perhaps he's staying off the radar in another country for the next coming years.
Another Realm (Doctor Strange)
Ant-Man gave us a taste of other dimensions earlier this year when Scott Lang ended up in the Quantum Realm (known in the comics as the Microverse), and next year Doctor Strange will further delve into these areas of the MCU via magic. It's hard to imagine how Hulk would end up in an otherworldly realm when he only riding on a normal (yet sophisticated) aircraft, but hey, this is a superhero story. Anything is possible.
We're doubtful he would end up in the Quantum Realm given that you have to shrink in order to arrive there, but there are plenty of other places that he might been transported… somehow. We're not saying that Hulk will necessarily show up in Doctor Strange's cinematic debut, but given how often they've interacted with each other in the comics (they were both members of The Defenders), it wouldn't be unprecedented weave the two characters' paths together. However, if we do get a Bruce Banner/Hulk appearance in the 2016 magical adventure, perhaps Stephen Strange will run into him while journeying through this worlds and help a fellow superhero out by taking him back to Earth.
Hiding In New Mexico
Why so specific on his location in the United States? Well, in the early Hulk stories from the 1960s and 70s, Bruce Banner often hid in the New Mexico desert, which is where the gamma bomb test that transformed him took place. As seen in The Incredible Hulk, the MCU's Bruce was transformed in a lab somewhere on the East Coast, but the desert still makes a prime location for Bruce to hide out. Arizona and Southern California could act as substitutes, but the point is that he would be in an area where there's less risk of hurting people while still staying close to civilization.
Just think of the town where Thor ended up in his first movie. It was distanced from major metropolitan areas, but obviously still had the conveniences we enjoy in modern society. That's the perfect place for Bruce to hide… provided that he has his Hulk freakout sessions in the actual desert rather than whatever town is nearby.
Attilan
If you've been watching Agents of S.H.I.E.L.D., you know that the Inhumans were introduced this past season and will delve into their history and status in the MCU over the next four years. While this has been a fun ride for fans of the series, people who are only watching the films likely haven't heard of/are only vaguely familiar with the Inhumans, meaning that the movie branch needs to prepare these viewers for their arrival. That's where Hulk comes in.
The main Inhuman community in Agents of S.H.I.E.L.D. is called Afterlife, meaning that the MCU still hasn't introduced Attilan: the Inhuman's ancestral kingdom from the comics where the Royal Family resides. Although Attilan is a moveable city (it was even located on the Moon for a while), for centuries it was located in areas of Earth secluded from the rest of humanity - like the Himalayans. In this case, perhaps Hulk somehow found his way to Attilan, and once he reverted back to Bruce Banner, seeking amnesty. The big question, of course, is when we would see this happen.
Your Daily Blend of Entertainment News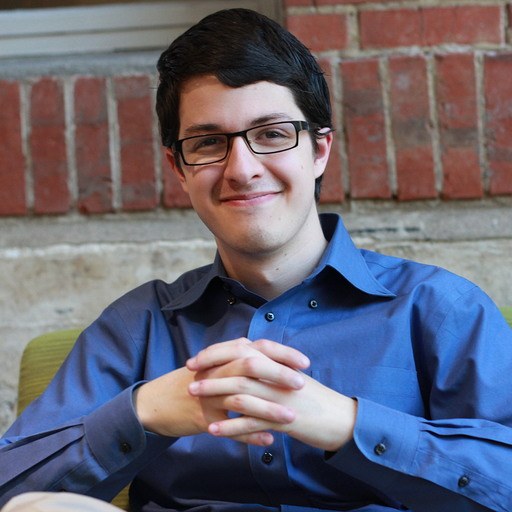 Connoisseur of Marvel, DC, Star Wars, John Wick, MonsterVerse and Doctor Who lore. He's aware he looks like Harry Potter and Clark Kent.