6 Popular X-Men Characters To Watch For In The New Mutants Spinoff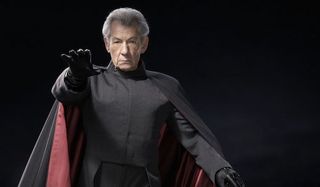 As if Deadpool, Gambit and Wolverine 3 weren't enough for superhero fans to look forward to, another spinoff has just been added to the slate of X-Men films we can expect to see in the coming years. Yesterday it was announced that 20th Century Fox has a New Mutants film in development, which will be directed by The Fault In Our Stars' Josh Boone. No other details were provided on what we can expect, but it will somehow tell the story of the team of young mutant superheroes.
Since this film probably won't be hitting theaters for several years, it will probably be a while until we learn who will be in the film's lineup, but by looking into the New Mutants' history and what other X-Men films are coming up, there are a few names that spring to mind. Here are the people that you should keep an eye out for in the near future, from individuals who have already appeared in the films, to key New Mutants characters from the comics, to even a wacky addition who probably has no business being around these folks (you'll see what I mean).
Professor X
Someone has to bring these young mutants together, and who better than the man who assembled the original mutant superhero team than Professor X? In the comics, after several of his students had perished, Charles Xavier had given up on teaching students ever again. After some encouragement from his friend Moira McTaggert (played by Rose Byrne in X-Men: First Class and the upcoming Apocalypse, he changed his mind and began instructing five young, new mutants put under his care. Since the film's placement in the X-Men timeline is uncertain, we don't know if we're getting a post-X-Men: Apocalypse, pre-X-Men Xavier (i.e. in between 1983 and the early 2000s), or if this is an older Xavier from the years following X-Men: The Last Stand. The latter would be preferable, not only because it means Patrick Stewart reprising the role, but also because it would be nice to see the elder, wise Xavier leading these young students.
Magneto
Professor X and Magneto are frequently at odds with each other over how to handle mutant progression, but occasionally they've been able to put aside their ideological differences and work together. Such was the case when Xavier brought Erik Lensherr onboard to fill in as the group's headmaster, and while the team was distrustful with him at first, eventually he proved himself to be a capable teacher (though this arrangement didn't last). For this entry, let's assume that Fassbender's Magneto is moving further on his path of supervillainy, so he's not down with working with his old friend. That leaves the older Magneto, who wasn't seen in the improved future from X-Men: Days of Future Past, but who is to say that Xavier and Magneto didn't patch things up in the alternate timeline. The Master of Magnetism could be one of the school's instructors, or better yet, be co-leaders with Professor X and provide an alternative perspective for the students.
Cable
How appropriate would it be if Cable made his cinematic debut in a movie based on the comic book where he made his first appearance? When Cable was introduced in 1990, as a time traveler from the future, he helped the leaderless New Mutants fight the villain Stryfe and his Mutant Liberation Front. After seeing their potential, he became the team's new mentor, and reorganized them into X-Force. Their mission was to stop the creation of the apocalyptic future from which Cable originated. Just because X-Men: Days of Future Past had time travel doesn't mean that another movie can't use the same sci-fi device, and since X-Men: Apocalypse isn't including Cable, then having him lead the New Mutants, either from the beginning or later on in the film, is an equally great alternative. Plus, if the New Mutants movie story goes in a similar direction as it did in the comics, this could double as a lead-in for the X-Force film, which was first announced in 2013.
Cannonball
Adapting a superhero team for the big screen doesn't mean that the lineup is going to look exactly as it did in the comics (I'm looking at you, X-Men: First Class). That being said, Cannonball absolutely needs to be kept as one of the original members. After his mutant powers awoke, Sam Guthrie was recruited by the Hellfire Club to kill the New Mutants, but Sam rebelled and joined forces with Professor X and the other four mutants to defeat the club and its leader, Donald Pierce. Professor X saw the good Sam had accomplished and subsequently brought him on as the team's co-leader. Think of Cannonball as the Cyclops analogue for the New Mutants, only in this case, he starts off misguided before becoming one of the good guys. Oh, and his ability to generate a thermo-chemical energy that propels his body forward like a rocket is not only something we haven't seen yet, but would look amazing on the big screen.
Deadpool
Yes, this entry might sound completely insane, but hear me out. It's been confirmed that Deadpool and Gambit will take place in the same universe as all the other X-Men films. With no main X-Men movies scheduled after X-Men: Apocalypse (yet), and Wolverine 3 marking the end of the clawed mutant's solo series, 20th Century Fox will want to find a way to maintain a connection between these spin-off films. Even though he's not a mutant, it might be fun for Wade Wilson to pop in for a bit. I am not necessarily advocating that Deadpool be part of the actual group, because frankly, including Deadpool on any kind of team, be it superhero or bowling, is a recipe for disaster. If he is included, though, it should be as either an ally that assists them on a mission (with less-than-stellar results), or as a minor nuisance they're forced to deal with.
Karma
Like Cannonball, Karma was one of the founding members of the New Mutants, but unlike the original five, she was the only adult. Originally from Vietnam, Xi'an Coy Manh's father was killed when she and the rest of her family were escaping the country. Once in the United States, Xi'an found herself being blackmailed by her uncle into using her psychic possession powers for crime… like her brother with the same power set was already doing. After stopping her uncle with the help of the Fantastic Four and Spider-Man, Xi'An was referred to Charles Xavier by Reed Richards originally to serve as Xavier's secretary. But as more of the New Mutants came to the School for Gifted Youngsters, she eventually became part of the team. It's important that if Karma is included in the film, she remain the oldest of the New Mutants so she can be their most mature member, having had experience taking care of her younger siblings. Her psychic possession should also make for some interesting scenes when she takes control of another individual to use their powers.
Your Daily Blend of Entertainment News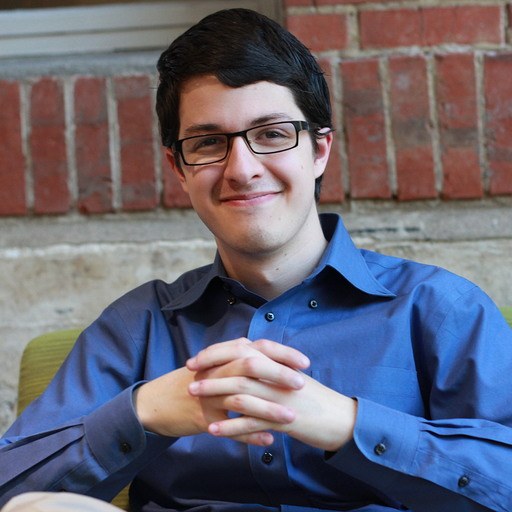 Connoisseur of Marvel, DC, Star Wars, John Wick, MonsterVerse and Doctor Who lore. He's aware he looks like Harry Potter and Clark Kent.