The 7 Superhero Movies Coming In 2016 And What You Need To Know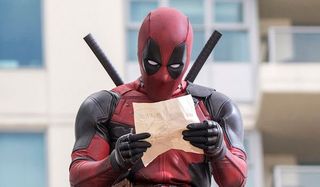 In case you didn't know, superheroes are kind of a big deal in Hollywood these days. In the last few years, men and women in tights and/or capes have brought in big numbers at the box office… and 2016 will most definitely be no different. In fact, this year is set to be one of the biggest the genre has ever seen, with a grand total of seven different movies set to come out.
But what are these titles? When are they coming out? Who is in them? What are they about? For your convenience, we've put together this handy little guide that will help you know everything you need to know about the year in superhero films. Enjoy!
Release Date:February 12th
Director: Tim Miller
Cast: Ryan Reynolds, Morena Baccarin, Ed Skrein, Gina Carano, T.J. Miller, Brianna Hildebrand, Leslie Uggams, and Stefan Kapicic
What It's All About: Deadpool will be the movie that kicks off the superhero season of 2016, but you really shouldn't expect it to be your typical superhero film. The violent, psychotic, foul-mouthed titular hero has spent decades providing a very different flavor to the world of Marvel Comics, and now he's bringing that energy to the big screen – telling an origin story of how the character got his incredible healing powers and takes revenge against the man responsible. This one has been in the works for years, going back to Ryan Reynolds' turn in X-Men Origins; Wolverine, and fans everywhere hope that the R-rated blockbuster will be deemed "worth the wait."
Read more about Deadpool here.
Batman v Superman: Dawn of Justice
Release Date: March 25th
Director: Zack Snyder
Cast: Henry Cavill, Ben Affleck, Gal Gadot, Jesse Eisenberg, Amy Adams, Lawrence Fishburne, and Diane Lane
What It's All About: DC Comics and Warner Bros. want to compete with Marvel Studios and their cinematic universe, and Zack Snyder's Batman v Superman: Dawn of Justice is the project that will hopefully allow them to do that. Both a sequel to Man of Steel and its own feature introducing the larger DC Comics world, the blockbuster is a project for which fans have been waiting decades (the Dark Knight and Man of Tomorrow finally together on the big screen!), and with any luck it will raise our expectations for the Justice League that will be out in 2017. With any luck the film will deliver on everything we want and paint a bright future for the franchise.
Read more about Batman v Superman: Dawn of Justice here.
Captain America: Civil War
Release Date: May 6th
Director: Joe and Anthony Russo
Cast: Robert Downey Jr., Chris Evans, Anthony Mackie, Scarlett Johansson, Sebastian Stan, Paul Bettany, Jeremy Renner, Don Cheadle, Elizabeth Olsen, Paul Rudd, Chadwick Boseman, Emily VanCamp, Daniel Brühl, Frank Grillo, William Hurt, and Martin Freeman
What It's All About: Just last year we saw the release of Joss Whedon's The Avengers: Age of Ultron, but Marvel Studios is apparently immediately ready to up the stakes in the Marvel Cinematic Universe, and will do so by having just about all of our favorite heroes clashing in regard to global superhero legislation policies. Captain America: Civil War promises to primarily function as a direct sequel to Captain America: The Winter Soldier - and that just makes us all the more excited for it, particularly because it brings back the same writers (who also worked on Captain America: The First Avenger) and directors. Who will win in a battle between Captain America and Iron Man? We will find out in May.
Read more about Captain America: Civil War here.
X-Men: Apocalypse
Release Date:May 27th
Director: Bryan Singer
Cast: James McAvoy, Michael Fassbender, Jennifer Lawrence, Nicholas Hoult, Evan Peters, Rose Byrne, Tye Sheridan, Alexandra Shipp, Sophie Turner, Kodi Smit-McPhee, Ben Hardy, Lana Condor and Oscar Isaac
What It's All About: Bryan Singer's X-Men: Days of Future Past completely changed the superhero franchise, hitting a big ol' reset button on the expanded continuity, but with X-Men: Apocalypse it looks like the whole thing is ready to be blown up all over again. In the movie, the titular team will be facing their most dangerous threat yet in the form of the titular antagonist, an ancient mutant with basically god-like powers, and the film also has the responsibility to laying down the path that future movies will follow for years to come (most importantly by introducing a lot of new young actors). Some of the design elements have caused a bit of controversy, but we won't be able to make any real judgements until the summer.
Read more about X-Men: Apocalypse here.
Suicide Squad
Release Date: August 5th
Director: David Ayer
Cast: Margot Robbie, Jared Leto, Will Smith, Joel Kinnaman, Cara Delevigne, Viola Davis, Common, Jay Hernandez, Karen Fukuhara, Adam Beach, Jim Parrack, Scott Eastwood, Ike Barinholtz, and Jai Courtney
What It's All About: David Ayer's Suicide Squad won't be R-rated or hyper-violent like Deadpool, but it will offer a different flavor to the superhero genre – specifically by being a movie primarily about supervillains. The likes of The Joker, Harley Quinn, Deadshot and more will make their DC Cinematic Universe debuts in the movie, with some of them teaming up for a Black Ops mission in hopes of reducing their sentences. Between both this film and Batman v Superman: Dawn of Justice, we will definitely have an idea of the fully scope and potential for DC's planned future by the end of 2016.
Read more about Suicide Squad here.
Gambit
Release Date: October 7th
Director: Doug Liman
Cast: Channing Tatum and Lea Seydoux
What It's All About: If Gambit comes out in 2016, the X-Men franchise will be the first to have three movies released in one year… but that's a pretty big "if." While this project has been in the works for a while, telling the origin story of the eponymous kinetic energy-controlling mutant as he grows up in New Orleans, behind the scenes snags wound up causing major delays, and at the time that this article is being published has not yet shot a single frame of footage. We're excited for this one, as it should expand the X-Men series in new and interesting ways, but we have a feeling that by October its release date will still be at least a few months away.
Read more about Gambit here.
Doctor Strange
Release Date: November 4th
Director: Scott Derrickson
Cast: Benedict Cumberbatch, Rachel McAdams, Chiwetel Ejiofor, Tilda Swinton, Michael Stuhlbarg, Scott Adkins and Mads Mikkelsen
What It's All About: Marvel Studios has been promising a lot of weird with Doctor Strange - what with the movie introducing magical concepts to the Marvel Cinematic Universe – and we've got our fingers tightly crossed that it can deliver. The film is a new origin story for the franchise, telling the story of a brilliant brain surgeon who searches the world to find a cure for his irreparably damaged hands, but should provide some trippy visuals as characters transport into new dimensions the likes of which audiences have hopefully never seen. In terms of just acting talent, the movie has put together one of the most impressive ensembles we've seen (in the superhero genre or out), and we're remarkably excited to see all of them work together under the talented vision of Scott Derrickson.
Read more about Doctor Strange here.
Your Daily Blend of Entertainment News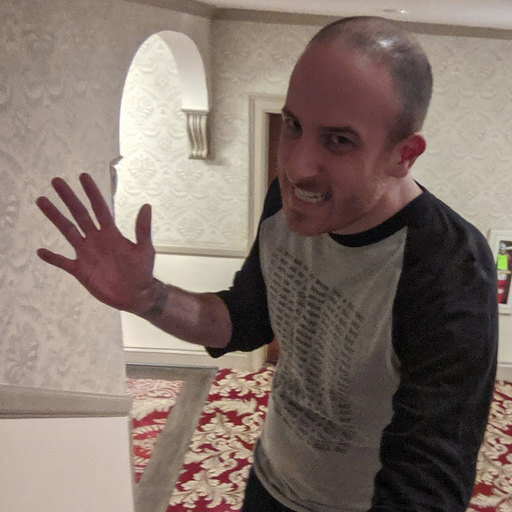 Assistant Managing Editor
NJ native who calls LA home and lives in a Dreamatorium. A decade-plus CinemaBlend veteran who is endlessly enthusiastic about the career he's dreamt of since seventh grade.