8 Great Characters Marvel Needs To Develop Through One-Shots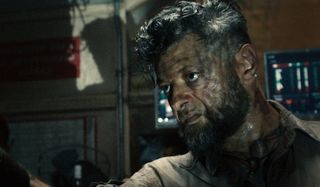 Starting with the home release of Thor in 2011, Marvel began releasing short films called One-Shots, which allowed them to feature lesser-known characters in low budget stories. The One-Shot series kicked off with The Consultant, featuring Clark Gregg as S.H.I.E.L.D. agent Phil Coulson. This was followed by A Funny Thing Happened on the Way to Thor's Hammer (also a Coulson adventure), Item 47, Agent Carter and All Hail the King. However, since Thor: The Dark World, Marvel hasn't released any more One-Shots on their DVDs and Blu-rays, but that could change in the future.
Recently, Marvel Studios president Kevin Feige said that it's possible Marvel may eventually start making One-Shots again to expand the MCU beyond movies and television. For many fans, this would be a welcome return. This franchise certainly isn't lacking for secondary/supporting characters to spotlight, and while not nearly as much money is spent on these One-Shots, there are enough interesting stories that wouldn't be crucial viewing for average moviegoers, but fun tales for the hardcore fans to partake in. Check out the characters we think would benefit from their own One-Shot, both established and yet to be introduced in the MCU.
Dum Dum Dugan
Following behind Bucky Barnes and Peggy Carter, Dum Dum Dugan was Captain America's most notable ally out in the field during World War II, leading the Howling Commandos into battle against HYDRA and the United States' other enemies. Since Captain America: The First Avenger, Dugan has shown up in the Agent Carter One-Shot, an Agents of S.H.I.E.L.D. flashback and the Agent Carter TV series, but those aren't enough! Let's see him lead the Howling Commandos (be it the original gang or the one seen on Agent Carter) on another adventure in the post-World War II era. Unlike Dugan in the comics, the MCU's version isn't around in the present day, so the only way we'll get to keep seeing him is if Marvel jumps back to him in the past. Maybe once Neal McDonough is finished playing Damien Darhk on Arrow, he can hightail it back to Marvel to don the mustache and bowler hat for his own One-Shot adventure.
Luis
Paul Rudd's Scott Lang may have been the star of Ant-Man, but it was Michael Peña's Luis who was the movie's breakout character. Scott's buddy provided some of Ant-Man's funniest moments, and while he isn't a superhero/villain, he was just as entertaining as the heroes, if not more so. Since there's no word yet on whether we'll get an Ant-Man 2, a One-Shot is the best way we can get more Luis hilarity. Remember those stories he told throughout the movie? Let the short film delve into one of the more-colorful events in his life. Obviously, there would need to be that tie to the grander MCU, whether it's his buddy Scott or another hero (time for another Spider-Man reference, perhaps?) rather than just being a normal account of a wine-tasting trip or checking out a new museum exhibit.
Rhomann Dey
Despite his fame, John C. Reilly didn't get to do a lot as Rhomann Dey in Guardians of the Galaxy. Besides Nova Prime, he was essentially the main Nova Corps member in the movie, but since the Guardians were the main heroes, he basically just stood back and dropped a few clever lines. It hasn't been announced whether Reilly will reprise his role in Guardians of the Galaxy Vol. 2, so give the actor a short vehicle to fully show off his comedic chops as the character. For most of the One-Shot, we'd see his normal day as a Nova Corpsman catching bad guys on Xandar. Okay, it's not nearly as exciting as watching the Guardians in action, but that's the point. It's not about the action, it's how telling a small, fun story. We could also spend the last quarter or so getting a better look at his family life, which we glimpsed in Guardians of the Galaxy's final minutes.
Adam Warlock
Adam Warlock's presence in the MCU is still just theoretical at this point (evidently the cocoon in Guardians of the Galaxy wasn't intended to be a nod to him), but most fans are assuming he'll show up sometime during Phase Three. With the Avengers: Infinity War movies on the way, it stands to reason that he'll guide the protagonists in the same way that he did in 1991's The Infinity Gauntlet. Obviously he'll get properly introduced in a movie rather than thrown in out of nowhere, but it wouldn't hurt to tease or indirectly have him appear for the hardcore Marvelites a little early. Despite being a cosmic character, it would be easy enough to introduce him working off a One-Shot's budget. Maybe retcon that cocoon in The Collector's museum to actually contain Adam, and having survived the explosion in Guardians of the Galaxy, the unusual shell bursts open to reveal the strange being within.
Mitchell Carson
Unlike Darren Cross (Yellowjacket), secondary antagonist Mitchell Carson escaped Ant-Man alive, albeit with a few ant bites. Worst of all, the HYDRA operative also managed to steal a sample of the imitation Pym Particles that Cross created. Ideally, this loose plot thread would be explored in Ant-Man 2, but in case that isn't in the cards, a One-Shot would give fans the opportunity to see what Carson plans to do with the knockoff particles. The man seems smart enough to know not to take them, given how insane Cross went, but presumably HYDRA can put them to use in other ways. A One-Shot would also allow us to understand why the ex-S.H.I.I.E.L.D. agent decided to tread down a path of darkness. Sure, the guy is an ass, but he's an ass with his own unique motivation, and we'd like to understand why he's doing what he does.
Ulysses Klaue
Andy Serkis made a memorable debut as Ulysses Klaue for the brief time he was seen in Avengers: Age of Ultron. The last time moviegoers saw him, he was limping away after having his arm cut off by Ultron for comparing the robot to Tony Stark. Marvel hasn't come right out and said it, but with Black Panther coming in 2018, the chances are strong that Klaue could be that film's main antagonist. In the meantime, let's follow up on what happened to him after Ultron's outburst. The One-Shot could see Klaue being outfitted with a replacement for his lost hand, whether it's the sonic gun from the comics or some other kind of prothesis that will give him the edge in a fight. Remember, with those billions of dollars in his bank account, he can afford the best technology. Assuming he is showing up in Black Panther, this One-Shot would also be the time to tease what his plan in the film will be, though we can deduce that it will involve vibranium.
J. Jonah Jameson
The Amazing Spider-Man series never got the chance to introduce J. Jonah Jameson, but the Marvel Cinematic Universe can't make the same mistake. Look, we know it's hard to imagine anyone other than J.K. Simmons playing the outrageous newspaper publisher, but someone needs to inherit the mustache and temper. More importantly, it might be fun for JJJ to make his MCU debut in a One-Shot. It could show an average day at the Daily Bugle office, and like the marvel comics universe, he has to contend with a world now filled with superheroes and super villains. Resting dead center in his scope is Spider-Man, and no doubt part of the short film would show him ordering his staff around to find him a picture of that wall-crawling menace. We would never see Spider-Man other than possibly glimpsing a shadow swinging by JJJ's office, so that eliminates any need to bring Tom Holland aboard. The focus would rest solely on JJJ's blustery antics.
Lady Sif
Thor and Loki received plenty of attention in the MCU, but there are other Asgardians who could use more publicity, namely Lady Sif. She's already proven that she's fun to watch outside of the Thor movies in Agents of S.H.I.E.L.D., so that makes her a prime candidate for her own, short solo adventure. We don't need anything as stimulating as her fighting a Frost Giant… mostly because that wouldn't fit a One-Shot budget. Instead, just have her fighting humanoid aliens, or, if those aren't cost effective enough, take the Agents of S.H.I.E.L.D. route and just plop her on Earth to investigate an extraterrestrial threat. Marvel, what's important is that you snatch Jamie Alexander from Blindspot for a little bit to make a One-Shot before Thor: Ragnarok hits theaters. We have no idea if she'll bite the dust like the other non-Thor and Loki Asgardians, so better to be safe than sorry.
This poll is no longer available.
Connoisseur of Marvel, DC, Star Wars, John Wick, MonsterVerse and Doctor Who lore. He's aware he looks like Harry Potter and Clark Kent.
Your Daily Blend of Entertainment News
Thank you for signing up to CinemaBlend. You will receive a verification email shortly.
There was a problem. Please refresh the page and try again.