Adriana Barraza Is Last-Minute Addition To Thor Cast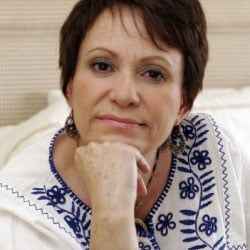 Thor is just about to start filming, but that doesn't mean it's too late for another name to join its wildly diverse cast. Adriana Barraza, the actress who got an Oscar nomination for her role as a Mexican nanny in Babel, will join Kenneth Branagh's film in one of the few human roles.
THR doesn't have any other details about Barraza's role, but we can all probably celebrate the fact that she's getting high-profile work in general. Since Babel she had a small role in Drag Me to Hell and apparently popped up on an episode of CSI: Miami, but has largely flown under the radar on Mexican television or smaller indie films. Not that there's anything wrong with that, but those of us who got our first glimpse at what Barraza can do in Babel understandably want more. Hopefully her Thor role can offer something else to look forward to.
Staff Writer at CinemaBlend
Your Daily Blend of Entertainment News
Thank you for signing up to CinemaBlend. You will receive a verification email shortly.
There was a problem. Please refresh the page and try again.