Ant-Man Just Added All Of Your Favorite Character Actors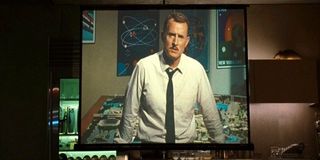 You have to say this about Marvel and Ant-Man: they've really kept the fans on their toes. Even with the Edgar Wright kerfuffle earlier this year, there was the sense by San Diego Comic-Con that the furor surrounding Ant-Man had died down, and we were beginning to get a clear sense of the film. As we learned earlier today, the movie has now entered production, but with that latest announcement comes the reveal that the cast has gotten a bit beefier with all sorts of new additions.
The names added to Marvel's Ant-Man includes a who's who of character actor all-stars. Bobby Cannavale, Judy Greer, Wood Harris, Abby Ryder Forston, Gregg Turkington and rapper T.I. are the latest to climb aboard the film, all joining the Marvel Cinematic Universe in the process. We also have one repeat member of the group - a surprising addition to the cast: John Slattery is aboard the film, presumably to reprise his role of Howard Stark from Iron Man 2. This matches with the intel we've received about this film's ties to the larger picture that the movie will surely include. Don't be too surprised to see Slattery sharing a drink or two with a young Hank Pym.
As for the rest of the names, they certainly are colorful, and we wonder what sort of roles they'll fill in both Ant-Man and in the larger cinematic universe. The newcomers are joining the already-announced cast that includes Paul Rudd as Scott Lang, Michael Douglas as an aged Dr. Hank Pym, Evangeline Lilly as Hank's daughter Hope van Dyne, Corey Stoll as the villainous Yellowjacket, and Michael Pena and David Dastmalchian in as-yet-undisclosed roles.
It's interesting that the production has reached out to actors who are just at home doing comedy as they are doing drama. Cannavale and Greer seem like they'll play sizable roles, and you wonder just exactly who they'll be. Is it possible Greer is the late Janet Van Dyne, aka The Wasp, who has passed away at the start of this film? Or maybe she will be Scott Lang's wife. Who will Wood Harris play in the ongoing saga? Could T.I. be suiting up for S.H.I.E.L.D.? Given the nature of the Marvel movies, where everyone is someone "significant", you could see any one of these actors attached to a role as a character who makes an impression that will go beyond just a single solo Marvel movie.
You also start to wonder if any of these guys are playing characters originated from the Wright-Joe Cornish script, and if any of them are actors that Wright would have cast if he were still directing Ant-Man. This is a good ensemble, but it really has an air of "who's available right now" to it as opposed to a cohesive ensemble. Director Peyton Reed is probably running a tight ship by now, but with massive casting announcements like this, it's hard to disabuse yourself of thinking about what could have been.
Your Daily Blend of Entertainment News