Ashley Judd Dating The Rock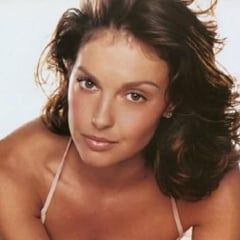 Though Ashley Judd has found critical acclaim in two recent little-seen indies, it seems those microbudget movies aren't the ones that pay the bills. The Bug and Come Early Morning star-- yes, and all those awful Morgan Freeman movies-- will take what's bound to be a thankless role as Dwayne "The Rock" Johnson's girlfriend in The Tooth Fairy, an upcoming family comedy from Fox.
Variety says Judd's role will be as a single mother with two kids, so I imagine we're bound to see the Rock's transformation from a tough and boorish hockey player to a real family man. I mean, it's a formula that's worked for pretty much all of Johnson's family comedies, so why switch things up now?
Judd's fans often bemoan the fact that she hasn't snagged better roles in Hollywood, despite a family in show business and any number of what could have been big breaks. Sadly, this one doesn't seem to be the role to get things started again, but maybe at least the paycheck will give her breathing room to turn in the kind of performances people really look forward to.
Your Daily Blend of Entertainment News
Staff Writer at CinemaBlend