Ben Stiller Says Zoolander 2 Script Is Finished, And Mugatu Will Be Back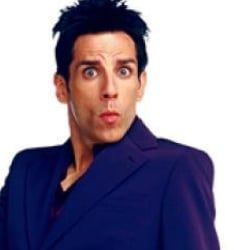 If you got really excited when Owen Wilson broke the news last month that Zoolander 2 was looking good to go into production very soon, brace yourself for even better news. Talking to Empire, Ben Stiller said that he and Justin Theroux have finished the script and handed it over to the studio, and now it's a matter of seeing what the studio wants to do from here. He also dropped a few details about where we might find the main characters when the sequel kicks off, and how WIll Ferrell's villainous Mugatu will fit in:
There's a lot to process in that quote, and a lot to get excited about: not only is the script finished, not only is Stiller as enthusiastic as Wilson about actually seeing it happen, but Ferrell is on board too and will be an integral part of the story. Of course it's still entirely possible that Zoolander 2 will go the way of Anchorman 2-- everyone wants to do it, but the studio won't play ball-- but Stiller remains a pretty powerful force in getting movies made. The signs keep looking better and better for the Blue Steel pose to make its triumphant return to the movies.
Your Daily Blend of Entertainment News
Staff Writer at CinemaBlend