Bryan Cranston Going To War With James Franco For Planned College Comedy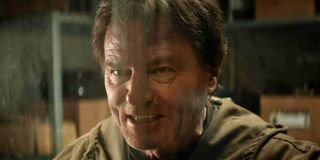 Having wowed the world as Walter White in Breaking Bad, we're still really waiting for Bryan Cranston to have a proper whack at becoming a big-screen presence. But with Trumbo on the horizon, as well as a plethora supporting roles, Cranston looks as though he's going to be constantly popping up in movies over the next few years. In fact, he's now even signed up to star in a mainstream comedy alongside James Franco.
According to Variety, Bryan Cranston and James Franco have agreed to star in Why Him? for 21 Laps and 20th Century Fox, and the studios have expectations that it could turn into a holiday classic.
Set over the festive period, Why Him? will star Cranston as a Midwestern father who travels alongside his family to visit his daughter at college. However, when he arrives, he suddenly finds himself vying for her affections and attention with her new boyfriend, who just so happens to be a slightly annoying technological whizz-kid and billionaire, played by James Franco. There's no word on who will be playing the daughter.
Despite the fact that on the face of it Why Him? has a pretty mundane plot and set-up, there's a good chance the comedy could work. There certainly are quite a few impressive figures attached behind-the-scenes, with John Hamburg on-board to direct, having co-written the script with Ian Helfer.
Hamburg has previously written the likes of Safe Men, Meet The Parents, Zoolander, Along Came Polly, and I Love You, Man, which he also directed, so clearly he knows his way around a mainstream comedy. Meanwhile, Ian Helfer also has previous experience, as The Oranges was a quirky, rather amusing if not overly memorable indie. Shawn Levy and Ben Stiller have also thrown their weight behind the comedy working as producers through their 21 Laps and Red Hour Films studios, respectively.
But what should really give Why Him? some spice is the collaboration between James Franco and Bryan Cranston. The duo actually had some practice working together on In Dubious Battle, the adaptation of John Steinbeck's novel. Clearly, the pair had a good time working together because they've now decided to embark on a comedic effort together.
And while Franco's CV is littered with excellent forays into the world of mirth - This Is The End, Pineapple Express, and The Interview – it shouldn't be forgotten just how amazingly hilarious Bryan Cranston has been in the past too. Any time he appeared as Tim Whatley on Seinfeld he stole the show, while his performances in Malcolm In The Middle drew countless plaudits too. We'll see if he can translate his comedic skills to the big-screen with Why Him?, which will, fingers crossed, be in cinemas next Christmas.
Meanwhile, you can next see Bryan Cranston in Trumbo, which is released November 6, and you can then hear him shortly after in Kung Fu Panda 3 when it's released on January 29, 2016.
Your Daily Blend of Entertainment News
Thank you for signing up to CinemaBlend. You will receive a verification email shortly.
There was a problem. Please refresh the page and try again.