Chris Evans' Gifted Is Building An Incredible Cast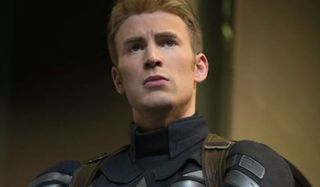 Chris Evans is rather accustomed to surrounding himself with an array of stunning actors. Not only did he do just that with The Avengers and Avengers: Age Of Ultron, he also just finished performing alongside an even stronger superhero line-up while filming Captain America: Civil War. But the cast for his next project, Gifted, might just top the lot.
According to Deadline, Gifted will be directed by Marc Webb, who most recently tried his hand at rebooting the Spider-Man franchise with The Amazing Spider-Man 1 and 2, but excelled with 500 Days Of Summer. Written by Tom Flynn, and produced by Fox Searchlight, Gifted sounds as if it will be an emotional and uplifting drama, which will have Chris Evans at its fore trying to prove that he's more than just a shield.
In Gifted, Chris Evans will play Frank Adler, who is a deliberate underachiever who also has been tasked with helping to raise his niece, Mary, in rural Florida, with his mother, Eveyln. Frank just wants Mary to live a normal life, but after she's told that she's "gifted" by her teachers, her grandmother insists that she should be pushed as hard as possible. This is when Frank intervenes, and takes legal action to become her legal guardian.
This will mark the latest turn of pace for Chris Evans, who recently just released his directorial debut, Before We Go, which came in the midst of his numerous performances as Steve Rogers.
Taking the role of Mary is Mckenna Grace, who was discovered after an extensive search. The 9-year-old actress belies her age with her rather astounding resume. In fact, in the next 18 months, she has five films coming out, the biggest of which is Roand Emmerich's Independence Day: Resurgence.
Gifted will need a lot from Grace, as reports suggest that she will appear in most scenes, and these will clearly involve plenty of emotion as she finds herself in the midst of a custody battle.
Lindsay Duncan, who most recently excelled in Birdman but has also lit up the likes of Doctor Who and has a glittering stage career, will play the role of Frank's mother, Evelyn. She is clearly overprotective of Mary, especially since her own daughter committed suicide, which leaves them in this predicament.
Evelyn has legal guardianship of Mary, and Frank is so adamant that Mary be raised in as normal a fashion as possible that he then takes his own mother to court.
Rounding off the impressive cast is Oscar winning actress Octavia Spencer (The Help), who will play Roberta Taylor. The landlord to Frank's apartment, as well as a good friend of Mary's, Spencer is likely to be a sounding board to the number of issues that are circulating throughout Gifted.
There's no announcement on when Gifted will begin production or be released. But since it has awards-season contender written all over it, I can only assume that the plan will be to try and get it out in time for either next year's ceremonies, or the year after.
Your Daily Blend of Entertainment News
Thank you for signing up to CinemaBlend. You will receive a verification email shortly.
There was a problem. Please refresh the page and try again.