Christopher Nolan Takes A Prisoner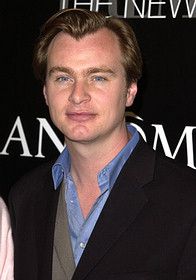 Christopher Nolan is a busy guy. On top of directing the upcoming magician movie The Prestige and the Batman sequel The Dark Knight, he is also doing a big-screen adaptation of a short-lived TV series for Universal. Can you say, Type A personality?
According to Hollywood Reporter, Nolan will adapt the old television series "The Prisoner" into a motion picture. The classic series starred Patrick McGoohan and ran for only 17 episodes in the late 1960s, but it has acquired quite a following. It was about the exploits of a former government official who was banished to an enigmatic colony called The Island. No, it has nothing to do with the recent flop starring Ewan Mcgregor, or those wacky 'others' on "Lost".
Nolan will take on this project after he completes the highly-anticipated Dark Knight for Warner Bros.
Your Daily Blend of Entertainment News