Daybreakers Directors Hired For Dark Crystal Sequel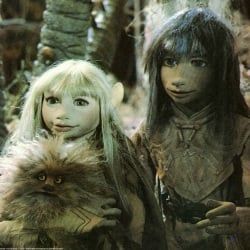 A sequel to the 80s Henson classic Dark Crystal has been rumored for years, and back in 2006 had Star Wars: Clone Wars director Genndy Tartakovsky attached to direct. It's been years since then, of course, and despite Brian Henson's promise last August that the Dark Crystal sequel was moving along, we haven't heard anything recently that made us think it would actually happen.
Until today, that is. The Henson Company sent out a press release today (via Slashfilm) announcing that Tartakovsky is off the sequel, titled The Power of the Dark Crystal, and directing brothers Peter and Michael Spierig, the guys behind this year's Daybreakers, will be taking over. Daybreakers was a B-movie, sure, but a lot of people really dug it, and clearly the Spierigs demonstrated some talent with oddity that will come in handy in the Dark Crystal universe.
The press release also included some small detail on the sequel's plot:
The film will also, inevitably, be shot in 3D. So speak up, Dark Crystal fans-- are you glad this sequel is back on track? Or do you wish it had just been left languishing in development hell?
Your Daily Blend of Entertainment News
Staff Writer at CinemaBlend