Death Wish Remake Finds A New Director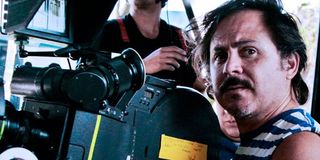 Fans of the 1974 crime drama Death Wish were outraged last year when a remake of the property was announced. Since then, director Joe Carnahan was busy developing the property, drafting the script from the Brian Garfield novel, transporting its setting from New York to Los Angeles and looking to include a role for Frank Grillo, co-star of Carnahan's last feature The Grey. But then last month, Carnahan surprised us by dropping the project, reportedly over a disagreement with the studio as to who should star.
Death Wish is almost back on track as Variety reveals MGM and Paramount have entered into negotiations with Gerardo Naranjo to take over the project. Though he has several features to his credit, Naranjo is best known for the 2011's Miss Bala, which played at such prestigious venues as the Cannes Film Festival, the Toronto International Film Festival, and the New York Film Festival, gaining much critical praise along the way.
Considering Miss Bala was considered a gritty crime thriller, Naranjo seems a logical choice for an adaptation of the Charles Bronson classic that spawned four sequels. Its story centers on New York City architect Paul Kersey, a husband, father, and upstanding citizen who becomes a vengeance-driven vigilante once his wife is murdered and his daughter raped by thugs.
From here, Naranjo and the studios will move on to casting the lead. The studio had previously approached Brad Pitt, Will Smith, and Bruce Willis. It'll be curious to see if they can land such big name stars with a lesser-known helmer on board. Regardless, this is a major opportunity for Naranjo, whose also attached to The Mountain Between Us for Chernin Enterntainment.
Check out the trailer of Miss Bala below:
Staff writer at CinemaBlend.
Your Daily Blend of Entertainment News
Thank you for signing up to CinemaBlend. You will receive a verification email shortly.
There was a problem. Please refresh the page and try again.