Deathly Hallows Animation Director Ben Hibon To Helm Pan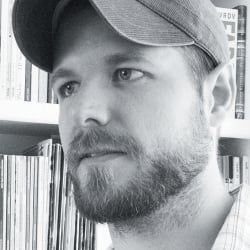 Of all the great surprises in Harry Potter and the Deathly Hallows: Part 1, the very best was probably the animated sequence that depicted the Tale of the Three Brothers, which explained the hallows of the titles. Nicely stylized and spooky, totally appropriate for the story it told, the sequence was done by Swiss director Ben Hibon, and you can bet he's using this newfound exposure to launch the next stage of his career.
According to Variety, Hibon has been set to direct Pan, a dark take on the story of J.M. Barrie's Peter Pan, in which Captain Hook is a former police detective on the tail of a "childlike kidnapper"-- presumably one named Peter Pan. The live-action project was originally set up at New Line as a directing effort for Guillermo del Toro, but given that he's got more than a few things on his plate to deal with, it's no surprise they're handing the project over to another director with a proven affinity for the same dark, fantastical style.
They're planning a shoot in Europe next fall. Hibon's previous work includes the animated short "Codehunters" and two video games, Heavenly Sword and Killer 7.
Staff Writer at CinemaBlend
Your Daily Blend of Entertainment News
Thank you for signing up to CinemaBlend. You will receive a verification email shortly.
There was a problem. Please refresh the page and try again.