Dredd Producer Gets Real About Dredd 2's Development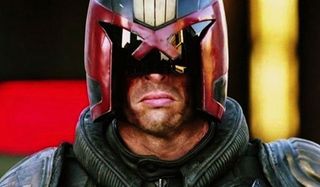 Adi Shankar is a producer who has helped bring such testosterone-driven movies as The Grey, Lone Survivor, Killing Them Softly and Dredd to the screen. After remarks from Dredd star Karl Urban got the internet a buzz for the possibility of Dredd 2, Shankar has been forced to step forward and set the record straight. In an interview with Dweeb Cast (above), we learn it's not as far along as any of us may have thought.
Here's what Shankar had to say about the possibility of Dredd 2...
To be frank, Adi Shankar seems frustrated by all the Dredd talk online that--by his estimation--makes it seem like Dredd 2 is guaranteed when it's not. He breaks it down:
From there the producer admits, he's the one "freaking out and leading the charge" of these conversations. As to who he is having these conversations with, he's vague on that, but quick to point out that the first Dredd didn't have studio backing. It was essentially an independent film, and it looks like Dredd 2 will be as well. "That changes the dynamic immensely, right?" Shankar explains. "Every country has a different distributor that bought the movie, so every one of those distributors has to sign off."
Essentially the future of Dredd 2 depends on the producers securing overseas sales ahead of production, or potentially ahead of a script even being completed. But Dredd was far from a hit, domestically or overseas. It only played in the U.S. for six weeks, and in that time the $50 million movie made just $13 million at the box office total. By contrast, Captain America: The Winter Soldier made more than that in just its fourth week in theaters. Overseas, Dredd netted just $22 million, resulting in a worldwide total of $35 million. Meaning Dredd was a flop no matter how you look at it. So selling a sequel overseas will likely be a major battle for Shankar.
Still, Adi Shankar is hopeful despite Dredd's box office failure because he believes the first reboot has "built an audience over time." Moreover, this producer is passionate about this project. "I'm a fan of this stuff," he says, "I'm not some douchebag in a suit who thought they could make a lot of money doing this. If anything the movie business is in a state of decline. Not an upswing."
That's not to say he's given up. If Dredd 2 doesn't work out, perhaps a Dredd TV series could be spun-off. "There's so many avenues to go with this," he insists. So in short, Dredd 2 could be coming. Eventually. Any final thoughts, Adi?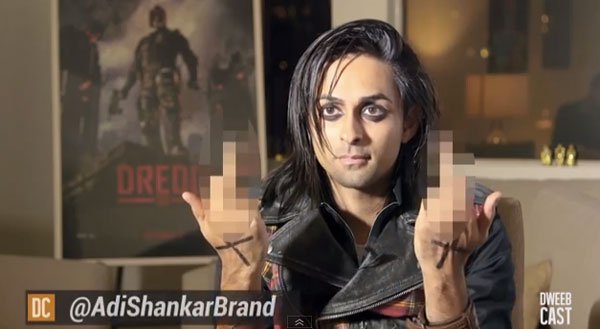 Okay, great.
Your Daily Blend of Entertainment News
Staff writer at CinemaBlend.