Felicity Jones Attached To Nancy Meyers' Next Film, The Chelsea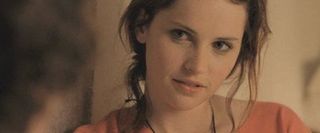 With only five features under her belt, Nancy Meyers has become enormously successful in the last decade by making very, very specific kinds of movies about very, very specific kids of people. In her films there are no poor people, no people with problems that can't be solved with a good glass of wine and a new romance, and no one with the stones to tell Meryl Streep in It's Complicated that her enormous luxury kitchen really didn't need renovating. Stepping into a Nancy Meyers movie can be irritating, sure, but also a total pleasure if you're in the right mood, like slipping on a pair of cashmere socks for two hours and pretending you're part of the 1%.
Her most successful movies, It's Complicated and Something's Gotta Give, have focused on middle-aged women probably not unlike Meyers herself, but for her next film she's aiming for a demographic closer to her daughter's. Deadline reports that she's committed to directing The Chelsea, a script written by her daughter Hallie Meyers-Shyer that's an ensemble dramedy set in an apartment building in the Chelsea neighborhood of New York. Felicity Jones, who starred in last year's Like Crazy and has "rising star" written all over her, is attached to star, which could be both a boon for Meyers and Jones if the script winds up being an It's Complicated-sized hit with a slightly younger appeal.
All the aspiring screenwriters out there are perfectly entitled to hate Meyers-Shyer, who's getting her screenplay made on the power of sheer nepotism-- yes, yes, it might be good, but that's a powerful connection that nobody born to accountants can fake. But as someone frequently lured in by all the surface-level pleasures in a Meyers movie, I'm honestly kind excited to see her tell a story about people my own age. They'll be people far richer and more attractive than me, of course, but I'll count it anyway.
Staff Writer at CinemaBlend
Your Daily Blend of Entertainment News
Thank you for signing up to CinemaBlend. You will receive a verification email shortly.
There was a problem. Please refresh the page and try again.