Gambit Casting: 5 Actors Who Could Replace Channing Tatum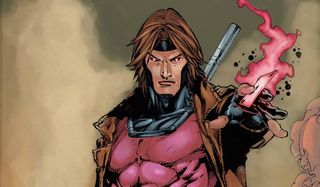 There's trouble in paradise for the upcoming X-Men spinoff Gambit. Yesterday it was reported that Channing Tatum may drop out of playing the eponymous character due to his deal with 20th Century Fox falling apart. Ever since Fox officially confirmed that Tatum would both star in and produce Gambit at the beginning of the year, things had been moving smoothly, from Rupert Wyatt being hired as director, to Tatum learning how to throw cards and practice a New Orleans accent, so this news was quite the surprise. Keep in mind that that Tatum hasn't officially exited Gambit, but at the time of this writing, things aren't looking good.
For the sake of argument, however, let's assume Channing Tatum does decide to drop out. Whether Fox keeps their original October 2016 release date or decides to delay it, they will still have to find a replacement to portray Remy LeBeau. With that in mind, these are the five actors we think could to the longtime X-Men character justice on the big screen.
Wait, hear me out! Despite the negative reviews X-Men Origins: Wolverine received, many fans did like Taylor Kitsch's performance as the Ragin' Cajun, who was Wolverine's adversary-turned-ally. If Tatum does walk, it wouldn't be unprecedented to turn back to the guy that originally played Gambit. Granted, Kitsch hasn't had great luck with blockbusters lately, but one thing he has going for him is that people have already gotten a taste of what he has to offer, similar to Ryan Reynolds with Deadpool. Kitsch has already given Tatum his blessing, but I find it hard to believe he wouldn't at least meet with Fox if they approached him. If hired, all we ask is that he work on making Gambit's Cajun dialect more pronounced. In his first turn, the accent was subtle to the point it was barely noticeable.
Gaspard Ulliel
I hadn't heard of Gaspard Ulliel until I saw him suggested in the comments section of one of our articles, but after doing some research, I agree that he would be an excellent choice. As you may have been able to guess from his name, Ulliel is French, which means it would be easier for him to replicate Gambit's trademark accent. Combined with his uncanny resemblance to the mutant, if you give this guy a trench coat, headpiece, and a deck of cards, you would be guaranteed a great Gambit. Seriously, it'll be like he jumped straight from the comic book pages to the big screen. Having primarily acted in French productions, Ulliel's only major American role so far has been playing the young Hannibal Lecter in 2007's Hannibal Rising, so if he was cast as Gambit, the film would no doubt raise his profile in the United States.
Like Ulliel, Jared Padalecki looks almost just like Remy LeBeau in the cmics, so he has that going for him. He also has experience in the realm of fantasy and heavy mythology playing Sam Winchester in the CW series Supernatural, and he's gotten to show off cool fighting moves in several episodes. It also helps that Padalecki has that built-in fanbase, which will no doubt get many Supernatural fans into those theater seats to see Gambit. The only problem is that Supernatural's eleventh season will likely still be filming when Gambit begins shooting in October or November. So if Padalecki was cast as the lead, the film's release date would have to be delayed so that production could work with Padalecki's schedule, presumably around December or January 2016 at the earliest. If his audition blows Wyatt and the other bigwigs away, though, they may be fine with that.
Matt Bomer's looks may not remind you of Gambit, but he does have experience playing a lovable rogue. On the USA series White Collar, his character Neal Caffrey was a con man/thief that was forcibly recruited by the FBI to serve as a consultant. Comic book fans know that Gambit has a similar history of operating outside the law as a thief and card shark before his time with the X-Men. Bomber's experience playing this type of character would be invaluable, and starring in Gambit would boost his slowly increasing fame even higher. All he needs to do is grow out his hair and nail down Gambit's accent. Bomer has already turned down playing Superman for Warner Bros, but if Fox does a good job pitching Gambit to him, this might the perfect opportunity for the actor to jump into the world of superheroes.
Alexander Skarsgård's time as Eric Northman on HBO's True Blood is the best example of why he'd be a good fit for Gambit. Northman was a complicated, dark figure that was still a fan favorite, which lines up with Gambit's background in the comics: sometimes he's a hero, but occasionally he's veered into villainy and you can count on him being a great anti-hero. Oh, and of course like the other candidates on this list, he looks quite similar to the Ragin' Cajun. If this film ends up being set in the present and has close ties with the main X-Men movies, the bonus to using Skarsgård as Gambit would be if Rogue were included in the film. That way we could see the actor reunite with his True Blood costar Anna Paquin, though there might not anything romantic in the cards (pun intended) if Rogue is still with Iceman.
Your Daily Blend of Entertainment News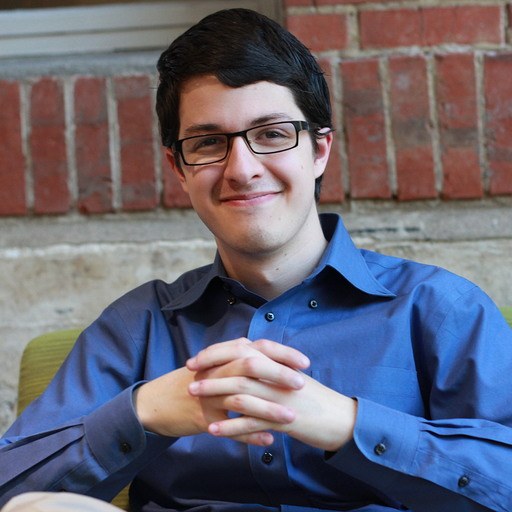 Connoisseur of Marvel, DC, Star Wars, John Wick, MonsterVerse and Doctor Who lore. He's aware he looks like Harry Potter and Clark Kent.