Gina Carano Promises Her Deadpool Fistfight With Colossus Is Going To Be Brutal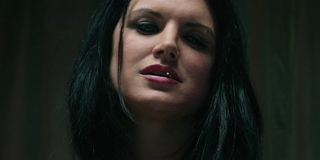 Although she's one of the principal players in Deadpool, we didn't see much of Gina Carano as Angel Dust in the movie's first trailer. Her only moment to shine was when she punched Wade Wilson in the face after he called her the "less angry Rosie O'Donnell." Despite her short screen time in the preview, Carano is going to have quite a bit to do in Deadpool, and this includes fighting longtime X-Men member Colossus, played by Andre Tricoteux.
This is apparenlty going to be one hell of a brutal clash, too. As she explained to Screen Rant:
Like her comic book counterpart, Deadpool's Angel Dust will be able to increase her adrenaline and subsequently gain super strength for short amounts of time. So even though she isn't armored like Colossus, she'll be able to give him a run for his money, especially if she gets increasingly pissed off. Deadpool is doing a lot to earn its R-rating, and no doubt this fight will be one of the most violent sequences, with fists flying and blood spurting everywhere between these two incredibly strong superhumans.
Carano went on to mention how part of the fight will see her crawling on top of Tricoteux as he is standing up, putting her about eight or nine feet in the air, which she thought was cool. The actress also noted how some parts of the fight she had to act out herself in order to accommodate the CGI work being done for Colossus, and although that look some getting used to for her ("I usually like to fight somebody and have it be fluid and physical"), by the end she thought it was a fun, interesting experience.
Beyond her big fight with Colossus, Carano elaborated on what to expect from Deadpool's version of Angel Dust. As with Wade Wilson, antagonist Ajax is the one responsible for Angel Dust's powers, and this will make her completely devoted to him. Although she'll torture Wade in the beginning of the movie as she and Ajax experiment on him, she won't actually get to fight the Merc with the Mouth once he's on the loose. However, she will find herself also confronting Colossus' partner, Negasonic Teenage Warhead (played by Brianna Hildebrand), who is able to see into the future. Following a time shift of "one to five years" (presumably after Wade Wilson's procedure at Weapon X), Angel Dust will rock a more "extreme" look with a mohawk and braids on the sides, so keep an eye out for a more badass-looking Carano in the next trailer.
You can see Angel Dust in action when Deadpool hits theaters on February 12, 2016.
Your Daily Blend of Entertainment News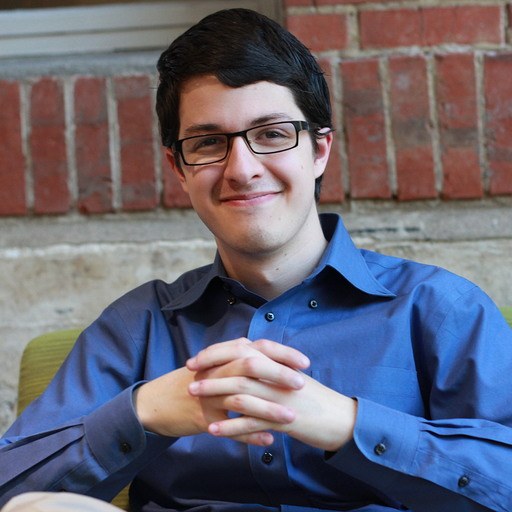 Connoisseur of Marvel, DC, Star Wars, John Wick, MonsterVerse and Doctor Who lore. He's aware he looks like Harry Potter and Clark Kent.