Hugh Grant Tries To Make Himself Understood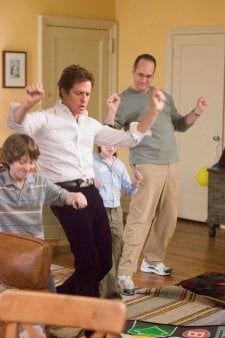 Remember the good old days when Hugh Grant picked up hookers and made pretty successful romantic comedies. Lately, there has been less hooker picking upping (that's good), but also less successful movies (that's bad.) In an effort to get involved in a successful film, Grant is looking to the same place oil company executives, protestors, and Olympic athletes are thinking about these days: China.
Variety reports that Grant will star in Lost for Words, which begins filming in September. He will play a British film star (typecasting alert!) who stars in a movie made by a female Chinese director (Ziyi Zhang.) He falls for the director, but can only communicate with her through her female translator. Unfortunately, the translator also has the hots for Hugh, who doesn't, he's dreamy, making it difficult for Hugh and Ziyi to consummate their on-set love.
This sounds like a real zany adventure where a super good looking guy has women troubles, something we can all relate to. The script was written by Dan Mazer, who co-wrote Borat, and Jamie Curtis (no, not THAT Jamie Lee Curtis), who co-wrote the Spice Girls movie. The writers previous work makes me think there is a chance that at least half of the words in the script might be funny. Susanne Bier will direct.
Your Daily Blend of Entertainment News