J.J. Abrams Won't Direct Star Wars Episode VII Either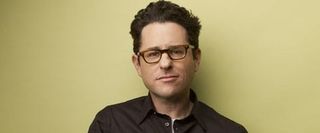 Star Wars: Episode VII is coming in 2015, and it could mean a career defining moment for whomever Disney and Lucasfilm pick to direct. Already, just days after the film's announcement, Star Wars fans have been quick to throw out their suggestions for who should dare take on the formidable task of helming the franchise's next installment. And already some major names have shot down their involvement.
Long-time George Lucas friend and collaborator Steven Spielberg rejected the idea, declaring, "It's not my genre." Quentin Tarantino, lover of a wide array of genre films, declared he's no fan of the Star Wars movies, and "couldn't care less" about news of Episode VII. And now, J.J. Abrams, who reinvigorated the Star Trek franchise with his 2009 reboot, has joined their ranks. However, Abrams isn't pulling himself from the ring of possible directing candidates because he doesn't like sci-fi (duh) or because he doesn't like Star Wars, quite the opposite actually. Speaking to Hollywood Life, he confessed,
To surmise, Abrams believes a crucial element to the success of Episode VII is being able to have enough distance from the franchise to recognize what works and what doesn't about it. Being so big a Star Wars nerd, he doesn't count himself up to that task, but hopes whoever takes on this coveted spot will. Perhaps, Jon Favreau?
Favreau, who has been on many fans' shortlists for this gig, recently shared his enthusiasm for the latest Star Wars addition. Turns out he's even chummier with Lucas than we might have thought:
It seems to me Favreau is none too subtly pitching himself for the job. First, he states his love of the series, then essentially lists his Lucas-related résumé while casually mentioning that sci-fi action blockbuster he directed before stating unequivocally what a great idea he thinks another Star Wars trilogy is. Could this make him the answer to one of the many questions circling Episode VII? We'll see.
Staff writer at CinemaBlend.
Your Daily Blend of Entertainment News
Thank you for signing up to CinemaBlend. You will receive a verification email shortly.
There was a problem. Please refresh the page and try again.