Jessica Biel's Powder Blue Won't Be Released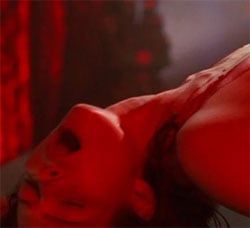 If you've been looking forward to Jessica Biel's stripper movie Powder Blue in theaters, you'll have to settle for enjoying celebrity nudity at home,. Various sources are reporting that Powder Blue's May 8th theatrical release has been cancelled.
Instead, the movie is now headed straight to DVD where it will no doubt be instantly snapped up and screen capped by Mr. Skin on its way to being ignored by everyone else. It arrives on DVD June 9th. It's a surprising decision, considering the amount of star power involved. In addition to Biel the ensemble film contains performances from Forest Whitaker, Ray Liotta, Lisa Kudrow, and Patrick Swayze. Even more importantly, interesting in it has been through the roof, though perhaps horny dudes eager to see Jessica Biel take her top of doesn't really translate into box office receipts.
Word is that the film's distributor, Speakeasy Releasing just isn't happy with the final product. Nudity may be about the only thing it has going for it. The Timothy Linh Bui written and directed film is the story of four different people looking for redemption, and colliding on the streets of Los Angeles. Basically it's Crash, with tits. Look for it only on Netflix.
Your Daily Blend of Entertainment News