Joel Edgerton Signs On Opposite Jennifer Garner For The Odd Life Of Timothy Green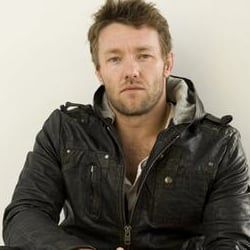 It's odd to be able to sense the exact moment before an actor becomes really, really huge, but it happens from time to time when you keep an eye on trade news and start noticing when some guy nobody has ever heard of is getting cast in everything. In the last few years it's happened to Sam Worthington and Mia Wasikowska, and now a third Aussie is joining their "next big thing" ranks: Joel Edgerton. The actor seen in this year's Animal Kingdom will be doing leading man duty in next spring's The Thing, and now he's going to try fantasy on for size even before most people in America know who he is.
According to THR, Edgerton beat out the likes of Mark Wahlberg and Joaquin Phoenix to star in The Odd Life of Timothy Green, a "fantasy fable" in which he'll star opposite Jennifer Garner as a couple who wish for a baby and get it, "but the child is not all that it appears." Peter Hedges, whose previous writer-director efforts were Pieces of April and Dan in Real Life, will be doing double duty once again on the film, which aims to start shooting around January with a $40 million budget.
It's entirely possible that Edgerton beat out Wahlberg and Phoenix not because he's that much more talented but because he's cheaper, but anyone who has seen Animal Kingdom has a hard time denying the guy's talent. I don't know what it is about the Australians, but they show up in the States hungry and talented and damn if they don't get a ton of roles for their efforts. Edgerton may not be the next Sam Worthington-- he seems to have far less interest in action roles-- but he may be on the verge of becoming as ubiquitous.
Staff Writer at CinemaBlend
Your Daily Blend of Entertainment News
Thank you for signing up to CinemaBlend. You will receive a verification email shortly.
There was a problem. Please refresh the page and try again.