Jonathan Winters To Voice Papa Smurf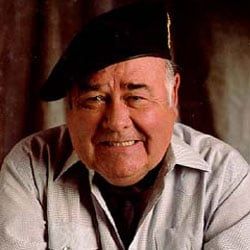 Raja Gosnall has found his Papa Smurf and, as reported by UGO, that man is Jonathan Winters. Jonathan who? I'm far too young to have caught Winters on Johnny Carson or on Mork and Mindy, but apparently the guy is a comedy legend. Perhaps checking out Winters in A Mad Mad Mad Mad World or The Russians Are Coming, The Russians Are Coming is in order.
As for the live action characters, I'd like to bet the actresses cast in those roles will be more widely known. As reported by SpoilerTV, Sony Pictures is hunting down candidates for two 'major supporting roles,' Grace and Odile. Grace is "a first-time expectant mother, she's faced with juggling both an overworked husband and, ultimately, a household full of Smurfs." Odile is "European, British, Latin American, French Canadian, etc. A beautiful, charming (when she wants to be), high-powered executive. She runs a high-end French cosmetics company."
Could The Smurfs become the next Alvin and the Chipmunks? Using the word 'major' to describe these supporting roles suggests that much of the action will take place in reality. The obvious downside here is that this means The Smurfs could be a children's film rather a source of nostalgia for adults. Of course, Gosnall could create a happy medium, but between Beverley Hills Chihuahua and Scooby-Doo, the outlook isn't good. I really better brush up on my Winter material to potentially restore some hope in this project.
Your Daily Blend of Entertainment News
Staff Writer for CinemaBlend.