Katherine Heigl Talks Becoming Stephanie Plum In One For The Money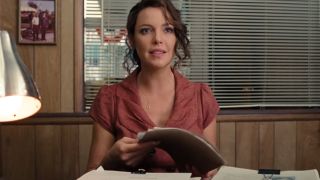 (Image credit: Lionsgate)
As anybody ever involved in the making of a comic book movie can attest, there's an added pressure when you are working on a project that's based on beloved source material. Such is the case for One For The Money, the new film from director Julie Anne Robinson. Due out this Friday, the film is an adaptation of the first Stephanie Plum book Janet Evanovich, of which there are now 18. But while it's everyone on the set that has the responsibility to make the best movie they can, there is an added pressure on Katherine Heigl, who not only stars as Plum, but served as an executive producer.
"I really loved the producer role on this because it was so important to me to keep the film really close to the book because that's what I fell in love with and that's what millions of people have fallen in love with in terms of the One for the Money, Stephanie Plum series," Heigl said recently at a press conference in Los Angeles. "So it was great to get to kind of be in the room and have an opinion - not that it was always necessarily listened to."
The actress was first approached to do the project back in 2009 while she was working on The Ugly Truth, the romantic comedy co-starring Gerard Butler. At the time, Heigl had not been familiar with the series of books, but began reading them and "became obsessed." Unfortunately she was unable to meet with Evanovich prior to making the movie, but when she finally did the author was very supportive.
Heigl said, "She was so supportive and so cool about it and kind of took the angle of, like, 'Look, you're always going to have a few people that don't think you're the right fit for the role, but I think you are and I think it's great, so just be you and do your Stephanie and people will embrace it.'"
One sticking point for fans regarding Heigl's casting was her hair color. While the actress has been a blonde for her entire career, she became a brunette for One For The Money because she "couldn't imagine Stephanie any other way." Worried that it would be disconcerting for fans to see the blonde Heigl playing the brunette Plum, she even went as far as to dye her hair prior to production so that people could get used to her with dark hair. "And then I ended up just wearing a wig because I don't have curly hair and Stephanie does," Heigl said. "And then I went back to blonde while promoting the movie, so I didn't really think it through, but hopefully people will buy it."
More than a physical transformation, it was also required for the actress to go through weapons training, as the character is known to carry a gun while hunting down her bounty. Fortunately, it wasn't something that she was completely new to, as she has been "wielding guns in films since [she] was 15." To get ready to play Plum, she took trips to a shooting range where she could fire off live rounds, but there was one aspect in particular that gave her a lot of trouble: blinking. "There are certain things you're not supposed to do like blink when you shoot, but it's impossible not to blink. It's really hard," she said. Once she got past that, however, she actually ended up enjoying the experience and has even made a hobby out of it.
"I started wanting to go to the gun range regularly," Heigl said. "And then I started shooting clay pigeons with Josh [Kelley], and that was... I really like to shoot things. Who knew?"
But shooting guns wasn't the only perk of working on One For The Money. Making the film also provided her an opportunity to work with Debbie Reynolds, who plays her grandmother in the story. One thing in particular that Reynolds taught her was that it's hard to complain about the comforts of modern moviemaking, as things were a lot tougher back in the 1950s when they were making Singin' in the Rain.
"It was so horrifying what that woman went through to make that movie," Heigl said. "It was her first big break and she's working with an icon and they were dancing and singing. I think she said they were working something like 20 hours a day, and she would just get a few hours of sleep on the sofa in her dressing room and then go back to work a few hours later… And then she told me how she had to dance with bleeding feet at one point, and Gene Kelly was like, 'I guess we should stop, Debbie's feet are bleeding all over the scene.' And she was like, "No no! I'm fine, I can wrap them up! I can keep going.' So then I stopped complaining about my hours."
It takes a devoted fan base for a character to get 18 novels and a movie written about her, so what is about Stephanie Plum that has allowed the franchise to last so long and reach so many people? Heigl chalks it up to the character's innate likability. "She has this sort of great perspective on life that happens to be really funny and witty and charming as well. I just really like everything about Stephanie, and she's sort of that hapless heroine that you don't get a lot of. You sort of get that overly perfect heroine that you can never aspire to be like, but Stephanie is sort of an everyday girl."
One For The Money arrives in theaters nationwide this Friday. To learn more about the film, head on over to our Blend Film Database.
Your Daily Blend of Entertainment News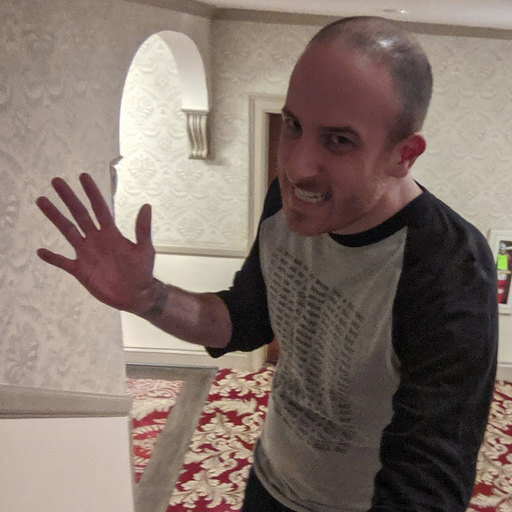 Assistant Managing Editor
NJ native who calls LA home and lives in a Dreamatorium. A decade-plus CinemaBlend veteran who is endlessly enthusiastic about the career he's dreamt of since seventh grade.