Kevin Durand Talks Wolverine's Blob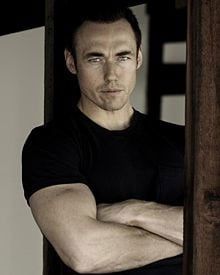 Five months ago I didn't really know the name Kevin Durand. I had seen him in Smokin' Aces, but that was about it. Then I ran a story about the addition of The Blob to X-Men Origins: Wolverine. Oddly, it was around that same time Durand showed up on Lost as bad boy Keamy, and suddenly the name and face were locked in.
Since his sudden boost in fame, Durand hasn't talked much, mostly because he's been a busy guy, filming three separate projects. The actor finally got a chance to talk to his hometown paper, The Thunder Bay Source, and gave a little information about his upcoming X-Men appearance: "I have a feeling people are going to like him."
Okay, maybe that's not the most detailed way of putting the character, but Durand didn't come into the franchise with a ton of knowledge either. "I wasn't a comic book kid because I was busy playing hockey here in Thunder Bay. That's all I wanted to do and all I dreamed of really. But when I saw the first (X-Men film), I was just in awe and the second one (X2:X-Men United) just blew me away."
Although Durand doesn't shed much light on what we can expect from his appearance as The Blob, he did say the character took six months of special effects and costume preparation time. Not that we'd expect any less for a character that has to turn Durand's six foot six athletic build into a hulking mass of fat and muscle.
Your Daily Blend of Entertainment News