Lake Bell Giving Ashton Kutcher Advice On His Friend With Benefits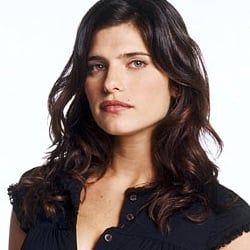 Lake Bell, that pretty girl who's in been in a ton of movies but somehow isn't actually famous, is at it again. Variety reports that Bell and Guy Brannum are joining the cast of that movie that used to be called Friends With Benefits but lost that title to another movie and TV show with the same concept. It's the one that Ivan Reitman is directing with Natalie Portman and Ashton Kutcher starring, as two people who sleep together and claim they're not falling in love, but of course, you know that won't last.
Bell is on board as a co-worker of Kutcher's on a show called "Secret High;" Brannum's role isn't specified, but he'll be making his acting debut after work as a writer and stand-up comedian. Already on board are Olivia Thirlby and Greta Gerwig, which is making this is a really, really femme-heavy cast-- does Kutcher really think he stands a chance here?
Your Daily Blend of Entertainment News
Staff Writer at CinemaBlend