Luc Besson's Script For Taken 2 Is Complete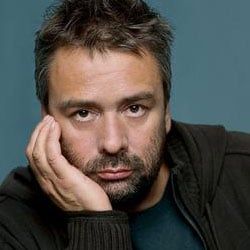 Screenwriter Luc Besson wants us to be taken again sooner rather than later. While at a press conference for From Paris with Love Besson revealed to us he has completed the script for the sequel to his surprise hit Taken.
When asked about his expectations for From Paris with Love as compared to Taken, Besson emphasized the drastic difference between the two films specifically pointing out the former's sense of humor. He added, "Taken was a big surprise. No one was expecting that the film would work so well." Naturally, the follow up question concerned the status of the second film to which Besson exclaimed, "Yeah, I finished yesterday," referring to the script.
Unfortunately there wasn't time to get into any detail, but this is still a well-received progress report. The question remains; what could Taken 2 possibly be about? This likely depends on whether or not Neeson will return, but either way, we can't have another story about a guy trying to save a family member from a slave trade. In case you haven't noticed, Beeson is a fantastically talented writer and I trust he's got something good up his sleeve.
Your Daily Blend of Entertainment News
Staff Writer for CinemaBlend.