Lucasfilm Is Suing A Brewery Over This Cleverly Named Beer Flavor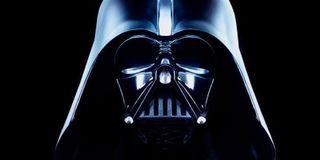 Don't mess with Lucasfilm. Your cheeky puns of brews and hoppery will not appease its Dark Side. Which is to say that Lucasfilm is suing a New York based brewery for copyright infringement.
THR reports Syracuse's Empire Brewing Co. has been issued a a notice of opposition from Lucasfilm because of the name of one their bock lagers, "Strikes Bock." Yup. Empire's Strikes Bock.
Formerly a draft, Empire's Strikes Bock was moving ahead to trademarking the name for bottling and distribution outside of their flagship bar, and that's when they caught the notice of Lucasfilm. The Disney subsidiary insists that the name is too similar to Star Wars: Episode V - The Empire Strikes Back. The opposition notice insists that this would cause customer confusion.
Customer confusion is a term we've seen sited in lawsuits before, but normally in the instances of mockbusters. For instance, Disney sued in the winter of 2013 when a company called Phase 4 transformed their animated movie about a girl in a snow-laden terrain from The Legend of Sarila to Frozen Land. The year before, Warner Bros. sued Global Asylum for releasing Age of The Hobbits as The Hobbit: An Unexpected Journey readied for its big debut.
When it comes to customer confusion, you're essentially saying that a name too similar might essentially trick people into buying a ticket (or DVD) of a movie they didn't intend to. However, this is the first case I've seen where a company has claimed that customers might be confused between a movie and a beer. "Excuse me, bartender, I ordered the sequel to Star Wars: Episode IV. What is this carbonated beverage before me!?"
However, the complaint does specify, "Lucasfilm has a long history of using such marks for food and beverages, including wine. The fact that consumers have been exposed to and accustomed to seeing Lucasfilm's STAR WARS Film Franchise marks in connection with food and beverages, including wine, increases the already existing likelihood of confusion."
It might seem like Lucasfilm has an open and shut clase, and Empire will have to give up on their hopes for this tongue-in-cheek beer name. However, THR points out that Lucasfilm may have made a crucial error in their filing. They misrepresented the beer's name. In the notice Lucasfilm calls it "Empire Strike Bock," which to be fair is the way it's shown in the bar, where its served on tap. However, Empire Brewing Company insists the trademark they've requested is for "'Strikes Bock' by Empire." Could this tiny turnaround be enough to destroy Lucasfilm's suit like a certain Death Star?
We'll keep you posted.
Your Daily Blend of Entertainment News
Staff writer at CinemaBlend.