Madeleine L'Engle's Novel Camilla Dickinson Set For Adaptation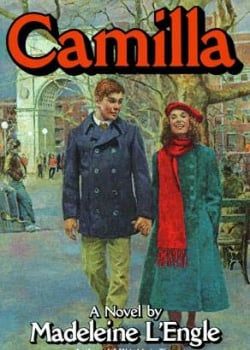 Madeleine L'Engle is most famous as the author of A Wrinkle in Time an d a series of other books surrounding the clever Murry family and their adventures across time and the universe. But she wrote dozens of young adult novels that are lesser known, and now one of them, Camilla Dickinson, will have its chance to go up on the big screen. According to THR, Adelaide Clemens, Gregg Sulkin, Cary Elwes and Samantha Mathis have been set to star in the film, which will be directed by first-timer Cornelia Moore.
Clemens, seen briefly in X-Men Origins: Wolverine and on a recent episode of Lie to Me, stars as a young girl whose parents (Elwes and Mathis) vie for her attention during their divorce. In the midst of all that turmoil she develops a friendship with Frank (Sulkin, of Wizards of Waverly Place), her best friend's older brother and something of a rebel. It's a much smaller-scale story than much of L'Engle's more sprawling sci-fi work, but that probably makes it appropriate as both a writing and directing vehicle for Moore, who has previously worked as a casting director. Shooting starts this month in Spokane, Washington.
Your Daily Blend of Entertainment News
Staff Writer at CinemaBlend