Martin Scorsese's The Departed Almost Got A Sequel, Here's Why It Didn't Happen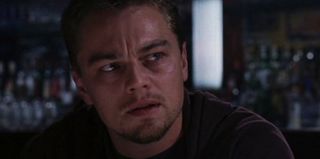 Though he's 73-years-old and one of our greatest living filmmakers, Martin Scorsese shows no signs of slowing down or resting on his laurels. He's producing Vinyl for HBO, is producing no less than six movies in various stages of production and pre-production, and his directorial effort, Silence, about Jesuit priests in Japan, drops later this year. The Departed, the film that finally won him a Best Director Academy Award, is a modern crime classic, and as it turns out, it almost had a sequel.
Roy Lee produced The Departed, as well as dozens of other notable films, and when Collider caught up with him, he revealed that there may be a TV series in the cards. That said, he also noted there was almost a proper cinematic sequel at one point. Writer William Monahan had an idea for The Departed 2, which somehow involved bringing back characters that bit the dust in the first film. Lee said:
That sounds…complicated. I don't know how they planned to bring back characters that, you know, are dead, unless they were going to go the prequel route. If we're being honest, however, I'm pretty okay with the fact that The Departed 2 didn't happen and that Martin Scorsese passed on the idea, whatever it was. There are enough sequels and follow ups, I'm good with leaving The Departed well enough alone. And who would want to watch a Departed follow up with out Scorsese in the big chair?
That said, the idea of The Departed getting a sequel isn't that far outside the realm of possibility. The 2006 crime thriller was based on the 2002 Chinese film Infernal Affairs, directed by Andrew Lau (who directed the Martin Scorsese-produced Revenge of the Green Dragons) and Alan Mak (The Silent War), which had a similarly star-studded cast as The Departed with the likes of Tony Leung (Hard Boiled), Anthony Wong (Exiled), and Andy Lau (As Tears Go By). That movie led to not one, but two sequels in 2003 and 2004, both of which are prequels (Infernal Affairs 3 is a sequel to Infernal Affairs 2, though both go down before the events of the original).
It's not clear if William Monahan's story idea for The Departed 2 lifted any elements or ideas from either of the subsequent Infernal Affairs films. However, if his idea involved the return of deceased characters, that seems like a prequel would have been likely culprit. Infernal Affairs 2 and 3 are both solid movies in their own right, so if they followed that roadmap, a Departed follow up could have been good. Then again, he may have had a wholly different direction in mind.
It's unfortunate that a Departed sequel isn't happening. However, if you are looking to add the original to your dvd or blu-ray collection, you can check that out here (opens in new tab).
Your Daily Blend of Entertainment News
Thank you for signing up to CinemaBlend. You will receive a verification email shortly.
There was a problem. Please refresh the page and try again.