Will Monsters Inc. 2 Be A Prequel?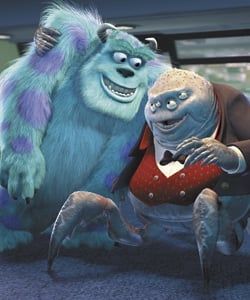 You're in here to learn iron clad news about Monsters Inc. 2, but you need to know right away that information like this does not yet exist. However, a site across the pond in France has spit some rhymes about Pixar's next sequel.
The big rumor comes from French site Disney Central Plaza who has it that Monsters Inc. 2 won't be a sequel at all, but a prequel. Here's a translated version of the synopsis they posted:
Disney announced a November 16, 2012 release date for the film earlier this year, but it is not yet known exactly who will be involved with the film, and it's unlikely director Pete Docter will return to the helm.
It's unclear exactly where the synopsis came from, which makes this all wild rumor. Pixar's unlikely to confirm this any time soon since they usually take their time when it comes to discussing the plot of upcoming movies. For now, take this with a grain of salt and we'll update you with something more concrete as soon as we find it.
Your Daily Blend of Entertainment News