'N Sync's Lance Bass Making Doc About Religious Brainwashing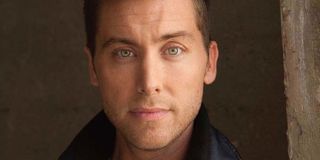 Lance Bass is undoubtedly best known as one of the members of the '90s boy band 'N Sync. But aside from building an acting résumé with voice work in Handy Manny and Hell & Back, he's been branching out into producing films. And his latest seems guaranteed to cause quite a stir. The Wrap reports Bass will serve as an executive producer on the in-the-works documentary Kidnapped for Christ, which will focus on how an Evangelical Church reform school attempts to modify the behavior of troubled kids and gay youth.
The film marks the directorial debut of Kate Logan, who previously produced the documentary Haiti: The Sleeping Giant. A former Evangelical missionary herself, Logan is familiar with the tenets of the faith and was given incredible access to an American-run "therapeutic Christian boarding school" in the Dominican Republic called Escuela Caribe. But when when her cameras go behind the scenes there, she is shocked to discover the methods invoked to produce change in these teens. Fellow producer Mike C. Manning, who starred in Real World: D.C., explains, "Parents think they're doing the right thing by sending their children to these places. We want to show them that these schools are not what they seem."
Bass said in a statement:
It's easy to see why this subject matter would be close to Bass's heart. Aside from the fact that the debate over homosexuality and equal rights for gay and lesbian Americans is currently one of the U.S.'s most hot button issues, Bass has been an outspoken advocate for LGBT rights since he came out publically in the summer of 2006 on the cover of People magazine. At the time the celeb who was raised Southern Baptist said, "The thing is, I'm not ashamed – that's the one thing I want to say. I don't think it's wrong, I'm not devastated going through this. I'm more liberated and happy than I've been my whole life. I'm just happy."
With a prominent name and advocate like Bass behind the project, it should be easier for Kidnapped for Christ to find its way to theaters. But his fame is not all Bass brings to the table. The former pop star earned his first producer credit in 2000 on a video short for 'N Sync. Then in 2001, he pulled double duty as executive producer and star on the romantic comedy On the Line. He went on to produce two more comedies, the Amanda Bynes vehicle Love Wrecked and Zak Penn's poker-centered The Grand. But most relevantly, he produced a documentary called Mississippi: I Am that explored his own coming out experience compared to that of 18-year-old Constance McMillen, who sued her high school for the right to attend prom with her girlfriend. Check out its trailer below:
Your Daily Blend of Entertainment News
Staff writer at CinemaBlend.