Proyas Planning The Tripods Remake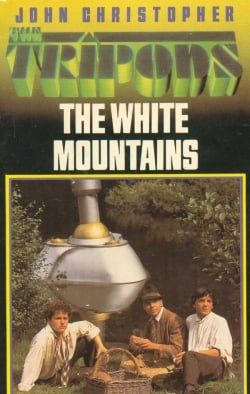 As far as I'm concerned, Alex Proyas needs to take a step back from directing after last weekend's Knowing. But as I learned on this week's Weekly Blend Audio Show, there are actually some people who liked that movie, and who may be just as happy to learn that Proyas has another sci-fi adventure up his sleeve.
He talked to DigitalSpy.com recently about his plans to adapt The Tripods, a trilogy of books set in a dystopic future run be three-legged aliens. The project doesn't seem to be happening right this second, but Proyas admitted he's made some progress. "We're really at the first draft stage with it, but we're both big fans of the books and both read them when we were kids, the perfect age to read them, I guess."
The rest of the interview discusses details from the BBC miniseries version of the books, as well as how excited Proyas is to terrify some children. "Even some people who don't remember the title, the whole notion of capping by these alien invaders is just so resonant for people. It really scared the bejesus out of me as a kid."
The Tripods seems to be a bigger deal in the U.K. than it is here, so I might need some fans to step in and tell me why I ought to be excited about this. Oh, and why I ought to let Proyas ever make a movie again after sitting through Knowing last week.
Your Daily Blend of Entertainment News
Staff Writer at CinemaBlend