Ready Player One To Be Adapted By Superhero Scribe Zak Penn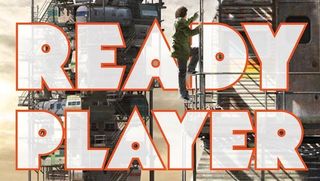 We've known since before Ernest Cline's novel Ready Player One hit shelves that plans were in the works to adapt the story for the big screen. The book was since published in 2011, however updates on the fate of the film have been few and far between. But it seems like there's been movement on the project, as Warner Bros. has hired Zak Penn to rewrite the script.
Zak Penn's list of writing credits includes work on a number of comic book movies, including X-Men 2, X-Men: The Last Stand and more recently, The Avengers. On the non-comic side, he has writing credits on The Last Action Hero and PCU. According to The Wrap, Warner Bros. has Penn set to rewrite the script, which was originally adapted by Ready Player One author Ernest Cline, along with Eric Eason. Wrap notes that Cline was involved in Penn's efforts to document the unearthing of those buried E.T. Atari games in New Mexico. The very fact that Penn was involved in that project instills some measure of confidence that he's the right man to work on Ready Player One, a story that's chock full of 80's pop culture references.
An appreciation for the source material seems like a must for an adaptation as ambitious as Ready Player One. Cline's novel is set in dystopian 2044 where the internet is a virtual reality system called the OASIS. People use it for everything from gaming to socializing to work, school and shopping. When the creator of the OASIS dies, his will reveals that he's leaving his massive fortune and controlling ownership of the OASIS to the person who discovers the hidden Easter egg in the OASIS, which requires three keys also hidden around the OASIS. The story centers on Wade Watts, a Charlie Bucket-type character in his teens, who doesn't come from much and lives in a trailer stacked up on other trailers.
Wade is determined to find Halliday's egg first, though his resources are a lot more limited than many of the other "gunters" out there who are also searching for the egg. Five years have passed since Halliday died and so far, no one's found a single key. But Wade has been studying up on the OASIS creator's interests, which focus mainly on the 1980s. Armed with that knowledge, Wade sets out to find the keys. It's a true underdog tale, brimming with adventure, 80s nostalgia and geeky pop culture references.
Adapting the book should prove to be especially tricky for a live-action feature film, especially as it relates to bringing the OASIS to life. But that's still thinking a step ahead in terms of the stage Warner Bros. is at with this film. Wrap notes that the studio is looking to Zak Penn to get the script to the point where they can start the process of finding a director this fall. Hopefully that'll happen. In the meantime, it's exciting to hear an update on this project, as I'm sure I'm not alone in being hopeful that Ready Player One will turn out to be as fun to watch as the book was to read.