Recovering Alcoholic Tara Reid Starring In Last Call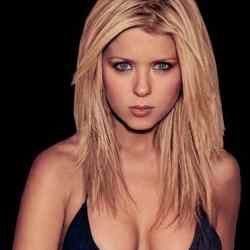 Yes, it really was just 8 months ago that party girl Tara Reid checked into rehab, getting her alcoholism and anorexia treated and emerging, hopefully, clean and ready to take her career seriously again. Which has led her to take a role in an indie comedy that is titled, I do not jest, Last Call.
Is that really the way we're treating our recovering alcoholics these days? The THR story doesn't even suggest that Reid is getting the chance to act alongside major stars-- the biggest names are Clint Howard and Tom Arnold-- and we don't even know what Reid's role would be, though you can assume it's something along the lines of "pretty girl." Sure, Reid has to start somewhere after becoming completely unreliable on sets, but taking a movie titled Last Call just seems like a cruel joke.
Your Daily Blend of Entertainment News
Staff Writer at CinemaBlend