Richard Gere Leaves Virginia Madsen For A Flying Hussy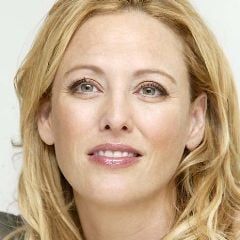 Ever since revealing herself as totally crushworthy in Sideways, Virginia Madsen has had a hard time converting that appeal to a career resurrection (the way, say, Thomas Haden Church did after the same movie). Except for her ethereal role in A Prairie Home Companion, she's mostly been relegated to the "suffering wife" part in action or horror movies, like Firewall or The Number 23.
And now things may be about to change for the better, though probably not. She's joining the cast of Mira Nair's Amelia, a biopic about Amelia Earhart. Variety reports that she'll be playing the first wife of George Putnam (Richard Gere), a publishing magnate who went on to boost Earhart's (played by Hilary Swank) career and marry her. The movie sounds classy, sure, but Madsen's absolutely in the suffering wife role—and how do you compete with a Hilary Swank who can fly across the world?
The movie sounds like it could be an Oscar baity-type jig for Swank, who already has plenty of gold statues of her own to boast. But maybe it will find room to give Madsen some much-deserved attention as well? It's a lot to hope for, yes, but maybe Swank and Gere can share a little bit of the spotlight.
Your Daily Blend of Entertainment News
Staff Writer at CinemaBlend