Robero Orci Confirms All Spider-Man Films Will Center Around Oscorp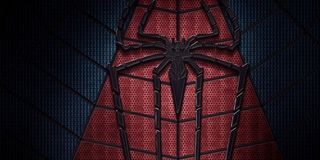 Robero Orci is just one of what is essentially a staff for Sony's Spider-Man franchise. Orci, who wrote The Amazing Spider-Man 2 with partner Alex Kurtzman, will assist Kurtzman and Ed Solomon in writing a Venom film, but he'll also be scripting The Amazing Spider-Man 3 and, at the very least, advising on The Sinister Six and The Amazing Spider-Man 4. It's a busy gig, and this type of franchise thinking really depends on each entry being a hit, a dicey proposition when they're all going to be quite expensive. As divided some may be on Orci's body of work, that's a tremendous amount of pressure.
Orci recently alleviated that pressure by sitting down with IGN, promoting his new series Matador on the new network El Rey. Discussing the Spidey films, he didn't drop any main bombshells, but he did reveal some of the connective tissue behind these movies. The biggest one seems to be that these films are basically going to have a hub of activity, and that hub will be Oscorp.
Orci's further comments emphasize how the Osborns will be central to the story, so expect Chris Cooper and Dane DeHaan menacing the wall-crawler over these multiple films. This also strongly suggests that one of the Goblins will be the leader of a Sinister Six, an angle that Orci compares to the FX series The Shield, which spotlighted crooked cop Vic Mackey:
Orci also confirms that The Amazing Spider-Man 3 and The Amazing Spider-Man 4 are indeed separate movies from the planned Venom and The Sinister Six movies, which makes this already a six-film series, nine if you count the earlier Raimi films. Impressive? Impressive-ish. The way this will be handled is by Orci turning movies into TV. He's apparently assembled a team that will join together for all of the planning meetings. Together, they'll craft the overall vision, share easter eggs and ideas and then they'll break apart to write their separate scripts and make their separate movies.
To read more, including Roberto Orci's thoughts on a Star Trek/Transformers crossover and a little bit of shade-throwing on Spider-Man 3, read here.
Your Daily Blend of Entertainment News
Your Daily Blend of Entertainment News
Thank you for signing up to CinemaBlend. You will receive a verification email shortly.
There was a problem. Please refresh the page and try again.