Roland Emmerich Snags War Horse Lead For Historical Drama Stonewall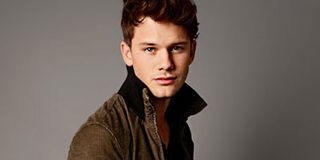 Roland Emmerich is known for helming such massive Hollywood movies as Independence Day, The Day After Tomorrow and 2012. But for his follow-up to the box office dud that was White House Down, Emmerich is scaling back to tell a true and transgressive story from American history.
Yahoo reports Emmerich is working on Stonewall, a docudrama about the June 28, 1969 police raid at the Stonewall Inn in Greenwich Village, which proved a starting point for the gay rights movement. While the equality movement is still a hot button issue in the U.S., English actor Jeremy Irvine isn't afraid to take it on, and as such has become the first actor to sign on to Stonewall, which will be penned by Brothers and Sisters creator Jon Robin Baitz.
Irvine is best known for his film debut as Albert Narracott, the young soldier at the center of Steven Spielberg's Oscar-nominated drama War Horse. Since then, he has appeared in a handful of British features including the Dakota Fanning-fronted romantic drama Now Is Good, Mike Newell's Great Expectations, and the harrowing biopic The Railway Man, which opens in theaters Stateside today. In Stonewall, it looks like Irvine might be lined up to play the film's hero, described as a young man who goes through a political awakening because of the riots resulting from this Stonewall event. Simply put, it could be a major role that could cement Irvine in the minds of American moviegoers.
To understand Stonewall, let's step back for a brief history lesson on the Stonewall riots. Back in the 1960s, America had various laws that essentially attempted to outlaw homosexuality. But as the decade chugged along, gay communities began to form in major cities--like New York City's Greenwich Village--despite social pressure and threat of police involvement (and, in some cases, police brutality).
The Stonewall Inn became a sort of sanctuary to outcasts, like gay men, drag queens and transsexuals. Admittedly, it was a sordid sanctuary that was owned by the mafia and also played host to prostitution. But with so few establishments willing to open their doors to the LGBT community, this seedy bar was better than hiding. Still, police raids on places like these were very common because of laws that outlawed serving alcohol to an openly gay person, and laws barring men from wearing women's clothing in public.
But on Friday night June 28, 1969, what could have been just another routine bit of legally backed oppression became a fight when those present demanded their civil liberties be recognized. A riot broke out involving thousands. The violence was terrible. But it proved to be the breaking point, where this marginalized community forged a movement to make their voices be heard.
You can listen to veterans of the Stonewall riot talk about that night and its meaning, decades later:
The picture painted in the video above is one of revolution with drag queens prying up parking meters to use as battering rams, and kick-lining while singing a song of rebellion. It's not exactly the kind of action sequence that has Hollywood rushing to throw down funding. Emmerich still has Independence Day 2 on his slate, but this passion project is expected to shoot beforehand.
From here, it will be fascinating to see what other actors Emmerich will wrangle into this rebellious drama.
Your Daily Blend of Entertainment News
Staff writer at CinemaBlend.