Rupert Grint Goes Shirtless In New Cherrybomb Images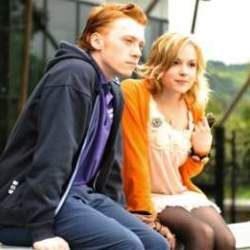 A few months ago I never would have thought it would be worth posting images from a tiny Rupert Grint movie that isn't even guaranteed a release date yet. But last time we posted images from the film Cherrybomb, the comments section went insane-- and I learned my lesson about underestimating Harry Potter fans with a particularly thing for Ron.
So the production company, actually called The Little Film Company, has released five new images from the film on their website-- and I don't think we've actually posted any of them before. So check out lil' Ron Weasley, all grown up, in the images below. Cherrybomb debuts next month at the Berlin Film Festival, which means we'll finally get to see if all you crazy Weasley fans were on to something all along.
Staff Writer at CinemaBlend
Your Daily Blend of Entertainment News
Thank you for signing up to CinemaBlend. You will receive a verification email shortly.
There was a problem. Please refresh the page and try again.