Sarah Polley To Adapt Margaret Atwood's Alias Grace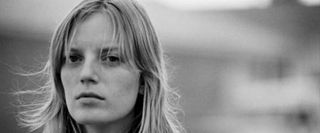 Sarah Polley can do it all. An accomplished actress, writer and director, the Canadian artist has already been nominated for an Academy Award for her debut feature Away From Her, a wonderful adaptation of Alice Munro's short story "The Bear Came Over The Mountain." While her second feature, Take This Waltz, is finished and scheduled for release late next year, THR reports that Polley has just announced plans for her followup, an adaption of Margaret Atwood's "Alias Grace."
The new project seems like an excellent fit for the writer-director, being another adaptation of a seminal Canadian author. Atwood's "Alias Grace" is a work of historical fiction that traces an 1843 double murder at an estate in Upper Canada. The story is told from the perspective of Grace Marks, the 16 year old housemaid convicted of killing Thomas Kinnear and housekeeper Nancy Montgomery. Sounds like a great story, especially with the unique point of view of the young female killer. The book won the Giller Prize in Canada and was also shortlisted for the prestigious Man Booker Prize for Fiction, so you know that the source material if of the highest quality. I think Sarah Polley is one of our more promising young talents and I can't wait to see what she does with the period setting, the grisly murders and the aforementioned unique point of view.
For Away From Her, Polley was nominated for the Academy Award for Best Original Screenplay (and the lead, Julie Christie, for Best Actress) and I wouldn't be surprised Take This Waltz lands a few nominations next year as well. I saw the film at the Vancouver Film Festival and found it whimsical, gorgeously photographed and very emotionally resonant. Michelle Williams delivers another great performance as a conflicted married woman, unsure if the grass wouldn't be greener with her new neighbour played by Luke Kirby. It would come as a surprise to not see Michelle Williams' name on Oscar ballots next year. And seeing another one of Polley's female leads get an Oscar nomination would certainly make the Grace Marks part in Alias Grace pretty enticing for any young actress, if it isn't already.
For more on Take This Waltz, see how it factors in our Most Anticipated Films of 2012.
Your Daily Blend of Entertainment News
Your Daily Blend of Entertainment News
Thank you for signing up to CinemaBlend. You will receive a verification email shortly.
There was a problem. Please refresh the page and try again.