Sigourney Weaver Drops Huge Ghostbusters 3 Spoilers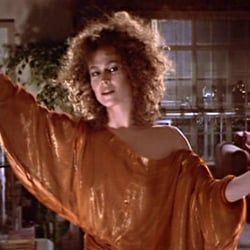 Doing press overseas for her latest giant movie that everyone wants to see, Sigourney Weaver dropped some details about what might be the next one. Talking about Avatar over in the UK, Weaver said that the script for Ghostbusters 3 is on its way to her, and may even have a part in it.
"I don't know if I'm going to be in it, I have had a couple of calls asking 'would you read the script," she told Channel4.com. "I know that my little son Oscar – who was kidnapped from me – I think he has grown up to be a ghostbuster."
She even had details about Bill Murray's role in the film, which isn't exactly the godfather to current ghostbusters that we were expecting. "I think Bill Murray has a little more to do with it - he's a ghost."
Whoah! Way to drop a bomb, Sigourney! All these developments sound fine to me-- why not use kids from the earlier films to build the next generation of ghostbusters? And if Bill Murray doesn't want a major role in the movie, why not kill him and allow him to mess with the new class? I'm no Ghostbusters purist, though--any die-hards want to complain about this?
(Hat tip to Movieline for tracking down the story)
Your Daily Blend of Entertainment News
Staff Writer at CinemaBlend