A Single Man Gets A Girl And A Boy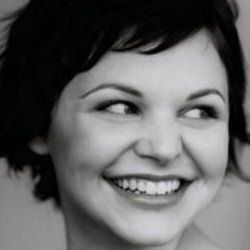 Fashion designer Tom Ford has snagged two up and comers to join the already stellar cast of his directorial debut, A Single Man. HR reports that Ginnifer Goodwin and Nicholas Hoult will round out the ensemble.
A Single Man is an adaptation of the Christopher Isherwood novel and will follow the trials and tribulations of a gay professor in the '60s, played by Colin Firth. Goodwin (Big Love) will play an intrigued neighbor who befriends Firth. Newcomer from across the pond, Hault (About a Boy), will play one of his students who is confused about his sexuality. Julianne Moore and Matthew Goode also star.
With Milk about to be in theaters and now this, it seems that gayness in films is finally moving on from Brokeback Mountain. After his turn as the stereotypical "gay one" in paisley pants in Mama Mia, I am excited to see Colin Firth play a more serious gay man. And, who better to direct a flick about a single gay man than an out and proud queer man? I hope this movie is as flamboyant as Ford's clothes. Go gettem, Ford!
HR reports that filming will begin this week in LA.
Your Daily Blend of Entertainment News