Star Wars Speculation: Which Han Solo Story Will Be Told In Episode VII?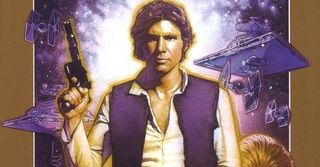 Slowly but surely, the blurry picture regarding the new Star Wars trilogy continues to come into focus. J.J. Abrams has been added as the director, and a major casting rumor connects Harrison Ford to the feature in his iconic role of Han Solo.
But is it going to be a cameo? A significant part? Does Ford's involvement point toward a possible direction of the story? And will Ford soon be joined by fellow Star Wars veterans Mark Hamill and Carrie Fisher? W\hile we wait for official confirmation of Ford's involvement, I reached out to the biggest Star Wars student I know – Geeks of Doom's Adam Frazier – to get his thoughts on the casting rumor, and the existing Expanded Universe books that might lend structure to the pending Star Wars trilogy. Let's discuss!
Sean: Adam, this is huge news about Harrison Ford reportedly ready to step back into Han Solo's shoes for the trilogy that J.J. Abrams will begin with Episode VII. Now, it's only a rumor at this point, and no one from Team Star Wars or Ford's camp have confirmed anything. But let me start with your initial reaction. Is this a good idea?
Adam: Yes, I think Harrison Ford was really the linchpin to this new sequel trilogy. We all assumed that Mark Hamill, Carrie Fisher and Billy Dee Williams would be happy to come back -- but we doubted Ford's commitment to Star Wars because he's been so vocal about his apathy toward the franchise.
Sean: Exactly. Do you think, then, that we're about to start hearing confirmations (or more rumors) linking the original stars to the new films? Are Hamill and Fisher next?
Adam: Absolutely. I wouldn't be surprised if there's some sort of announcement in May (around the anniversary of Star Wars) that Hamill and Fisher are returning -- or maybe later in the summer at Comic-Con, a reunion of sorts.
Sean: Oh, that would tear the roof off of Hall H.
Adam: Yeah -- and ideally, that's probably what Disney wanted to surprise everyone with -- Harrison Ford's return -- but that cat might be out of the bag now.
Sean: Agreed. OK, so assuming that you are correct, and the other key players might be joining Ford for the next storyline, are there plots and stories from any particular Star Wars novels that you think can be combed over to build the new trilogy? Does it sound like we're heading toward a particular SW story that you're familiar with?
Adam: Well, I've been pondering this myself and honestly, most of the "good" Expanded Universe material takes place in the immediate years after Return of the Jedi -- you've got stories like The Truce at Bakura, The Thrawn Trilogy, The Dark Empire Series, The Jedi Academy books. But the majority of those stories take place 5-10 years after A New Hope, so I'm not sure if we'll see those stories on screen.
They might look to jump forward and pick up with Han and Leia's children being around Luke's age in Episode IV -- because as we learned from the prequels, stories about baby Jedi are hard to pull off.
Sean: So which would you prefer? Should they take something like the Dark Empire series or the Jedi Academy (which have Han and Luke as characters, right?) and just doctor the time frame? Or would you like for Abrams and screenwriter Michael Arndt to just go in a completely new and fresh direction? Familiar or totally original?
Adam: I think clearly George Lucas had his own ideas for what might happen to the characters after Return of the Jedi. He had some story treatments and outlines that he gave Disney as part of the deal, right? I don't think we'll see an adaptation of an Expanded Universe novel. But I think they may pull certain characters, including the Solo-Organa family, and possibly even characters like Mara Jade and her son with Luke, Ben Skywalker. It's hard to imagine a post-Jedi Solo that doesn't marry Leia and have force-sensitive twins ... that just seems like the natural direction to go to me.
Sean: Alright, bear with me, because I'm not as versed in this as you, Master Frazier. What if Ford only signs on for a cameo? Do we think, for sure, the he'll be a major character? What if the others don't show up? Are you still gung-ho? Or are you really waiting to see how Ford will be used?
Adam: It's possible that he just shows up as a cameo, as some high-ranking member of the Alliance or something -- even if he isn't a main character, Hamill will still be the heart of the saga as he takes over the reigns of the Obi-Wan mentor figure.
Am I gung-ho? At this point, I'm incredibly optimistic about Star Wars, whether they choose to break away from the 'Skywalker Saga' or continue telling stories about Luke, Han, and Leia. I think it's an opportunity for Harrison Ford to get what he wanted - a heroic death for Han Solo. So if he can show up in these movies and crash the Millennium Falcon into some new galactic super weapon and save his friends then I think it'll be worth it.
Sean: Very interesting. But you really think Hamill needs to jump on board, especially now that it sounds like Ford is on board?
Adam: I think Hamill's been on board for Episode VII since 1983 -- but yes, it's absolutely imperative that, if they're going to tell a story in that corner of the universe - about the Skywalkers - that Hamill HAS to be involved. I could almost deal with recasting Han Solo - but not Luke. He's the heart and soul of the story (I don't care what George says about Anakin), so without Hamill, you better think of a different story to tell … as far as I'm concerned.
Sean: I love it. OK, we'll all sit back and wait to see if Hamill signs on, now that the Solo cat potentially is out of the bag. You have me more excited for Star Wars now, Adam. May the Force be with you!
Your Daily Blend of Entertainment News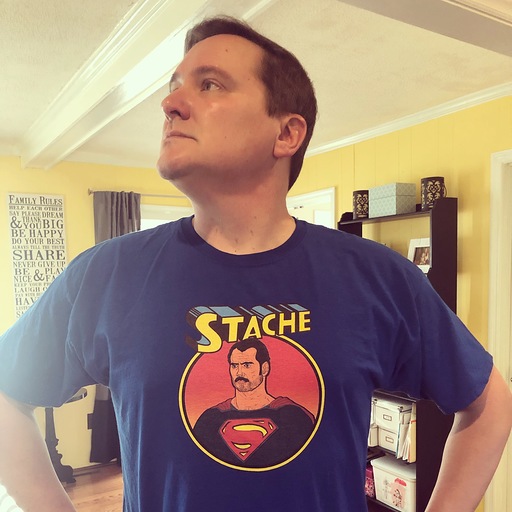 Sean O'Connell is a journalist and CinemaBlend's Managing Editor. Sean created ReelBlend, which he proudly cohosts with Jake Hamilton and Kevin McCarthy. And he's the author of RELEASE THE SNYDER CUT, the Spider-Man history book WITH GREAT POWER, and an upcoming book about Bruce Willis.