Thor 2 Hires Game Of Thrones Director Alan Taylor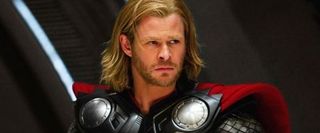 After hiring Monster director Patty Jenkins and then embarrassingly letting her go, Marvel has finally settled on a director for Thor 2, and hopefully for good this time. According to Deadline Alan Taylor has gotten the job, charged with directing the sequel set for a November 15 release date next year, with the entire original cast slated to return.
Taylor was one of two names on a rumored shortlist to replace Jenkins, thanks to his work directing episodes of Game of Thrones most recently but also a career that includes TV work on Sex and the City and Deadwood, and features like Palookaville and Kill the Poor. This is by far the director's biggest gig, which fits with the strategy Marvel has employed for years of hiring low-profile or otherwise cheap directors to kick off their superhero franchises. Jon Favreau was the actor-turned-director behind Elf when Marvel hired him to make Iron Man, and though Thor's Kenneth Branagh and The Avengers's Joss Whedon are fairly well known, neither are marquee directing names like, say, Christopher Nolan. Marvel seems to be saying consistently that the characters, not the directors, are the stars here, and hiring Taylor fits right into that strategy.
It's unclear how Taylor's hiring might fit in with Natalie Portman's reported unhappiness about Patty Jenkins being fired, but since Portman is contractually required to be in the sequel, we may never find out. Any Game of Thrones fans out there who want to fill us in on Taylor's skills and predict how well he'll do with Thor 2?
Your Daily Blend of Entertainment News
Staff Writer at CinemaBlend