Tom Tykwer Opening Berlin International Film Festival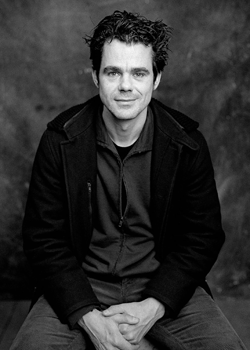 Drum roll, please. According to THR, the grand opening slot of the 59th Berlin International Film Festival will be filled by The International. The action thriller from director Tom Tykwer will hit the big screen Out of Competition on February 5th, 2009.
Not only does The International mark the second time a Tykwer film will open the festival, but it also denotes this German born director's jump into the big budget world. His resume includes a number of smaller scale indie flicks including Winter Sleepers (1997), Run, Lola, Run (1998), The Princess and the Warrior (2000) and Heaven which opened the festival back in 2002. Considering his successful run on the smaller budget track, perhaps Tykwer can hold his own managing a major action flick.
Now that Tykwer is playing in the big league he'll need some impressive players on his squad. Leading off for Tykwer's team is Clive Owen and Naomi Watts, both of whom are well-seasoned action stars and make a pretty nice pair to look at. Owen plays Interpol agent Louis Salinger who learns that the largest bank in the world is actually engaging in money laundering and fraud. He teams up with Watts' character, Manhattan Assistant District Attorney Eleanor Whitman, in an effort to bring the corrupt organization to justice. Their fight takes them on a high-speed chase across the world during which they're forced to risk their own lives in order to set things right. With the economic turmoil our country is currently enduring, it couldn't hurt to escape to a world where the distress of the financial end when the film does. Maybe it'll make our situation seem not so bad.
Following the film festival, The International is set to open in Germany on February 12th and in the United States on the 13th.
Staff Writer for CinemaBlend.
Your Daily Blend of Entertainment News
Thank you for signing up to CinemaBlend. You will receive a verification email shortly.
There was a problem. Please refresh the page and try again.